Image
Image
Image
Image
Your Guide to Fall Break in Chickasaw Country
It's the glorious time of year wedged between swimming and building snowmen. It's right in the middle of football games, parent-teacher conferences and trips to the pumpkin patch. It's time for … fall break! Whether your kiddos get a full week off or only a few days, we want you to soak up every moment with your little ones by making memories exploring south-central Oklahoma.
Outdoor Fun
(Hopefully) The temperatures are slowly getting cooler, and leaves are beginning to change. Fall is the PERFECT time to explore nature's beauty. Here are a few places we keep coming back to year after year:
One of the most beautiful places in Oklahoma is just a few blocks from bustling downtown Sulphur. The Chickasaw National Recreation Area (or CNRA) was officially established in 1902 as Sulphur Springs Reservation, and now, 119 years later, the park continues to be a great place to explore. The recreation area is the perfect place to hike, picnic, fish and camp with your family, and you can learn more about the historic park at the Travertine Nature Center.
Image
A few miles to the southwest of the CNRA is Oklahoma's tallest waterfall – Turner Falls. Mazeppa Thomas Turner discovered the falls in 1878, and it quickly became a national attraction. Turner Falls Park offers hiking trails, caves to explore and even a zipline at 777 Zip! It's a great place to visit year-round, but you'll find special enjoyment in visiting this stunning site in autumn.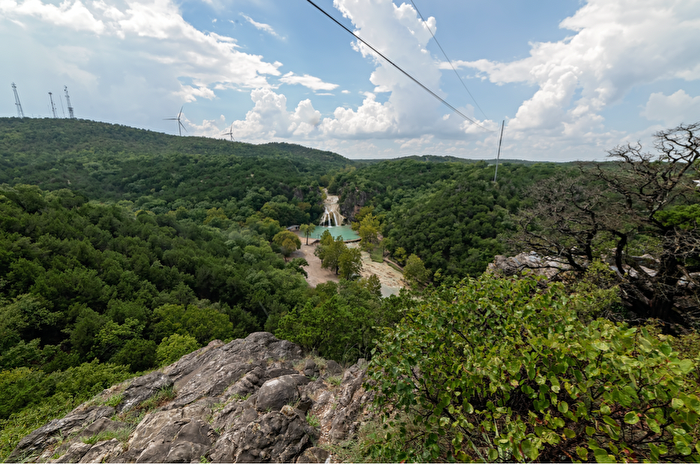 A few miles from Ardmore is Oklahoma's oldest and largest state park at nearby Lake Murray. Your kids will never say the dreaded words, "I'm bored," at Lake Murray State Park. There's plenty of fun to be had whether exploring Tucker Tower or fishing by the lake. If you want to extend your trip, book a stay at Lake Murray Lodge or one of the cabins for a more rustic setting.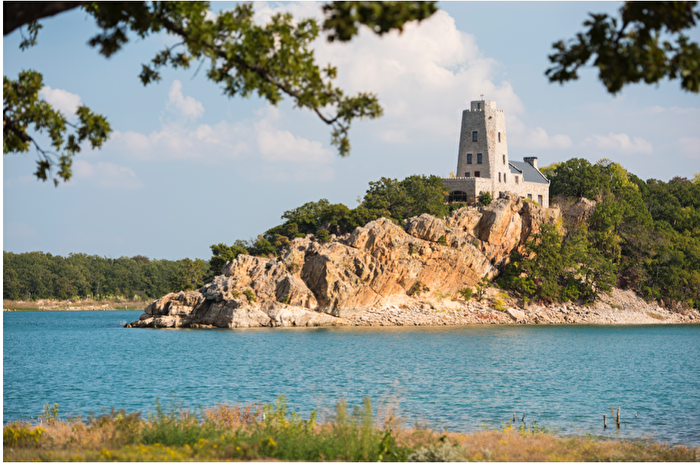 Pumpkin Patches 
If pumpkin patches are what you're looking for, Chickasaw Country has plenty to offer! Throughout south-central Oklahoma, there are many different pumpkin patches and mazes that are a fun way to spend fall break. Below are a few of our favorites: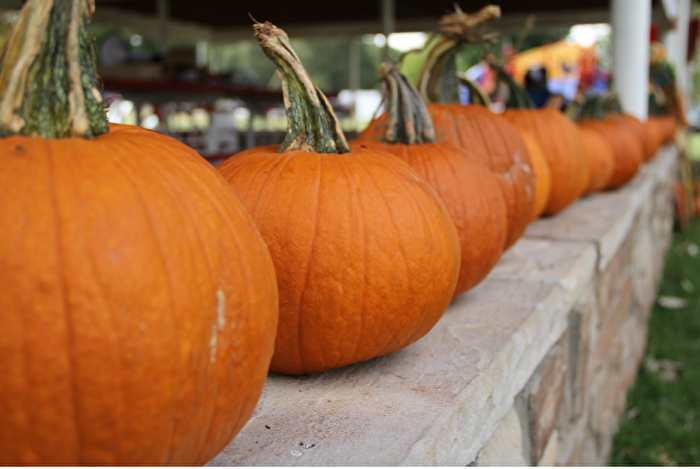 Looking for the changing colors of the fall foliage? Check out our list of leaf-peeping locations here.
Next time you're thinking about a vacation in the great outdoors for the fall, make sure you add Chickasaw Country to the top of your list!
Share your travels with us on your social channels by tagging #VisitChickasaw. You may just be featured on our channels too!