Image
Image
Image
Image
Refresh Your Mind and Body: Discover Chickasaw Country as Your Ultimate Wellness Destination
Stress is a widespread issue affecting numerous Americans. As we enter May, which is recognized as Mental Health Month, it's a great reminder to take a break and prioritize self-care to prevent burnout to preserve our mental and physical health. A coalition of travel companies commissioned a survey of 263 U.S.-based adults in August 2020, which discovered that 97 percent of respondents experienced increased happiness from planning future travel. Fortunately, Chickasaw Country serves as a great destination that provides a variety of experiences and activities that can help you unwind and recharge. Now more than ever is a perfect time to escape the daily grind and focus on your mental well-being. So, pack your bags, get ready to explore, and let's dive into why Chickasaw Country should be your ultimate destination for health and wellness.
Nature and Outdoor Activities
Boasting an abundance of natural beauty, including scenic landscapes, relaxing lakes and wildlife, Chickasaw Country is a wonderful destination to be nurtured by nature. Visitors can take part in a wide range of recreational activities, from hiking the various trails of the Chickasaw National Recreation Area to biking through the wilderness, kayaking on the beautiful Lake Murray in Ardmore and, of course, fishing. Exposure to nature has been shown to do wonders for our mental and physical health, reducing stress, anxiety, and depression while boosting overall well-being. Outdoor activities can also improve cardiovascular health, increase strength and flexibility, and promote better sleep.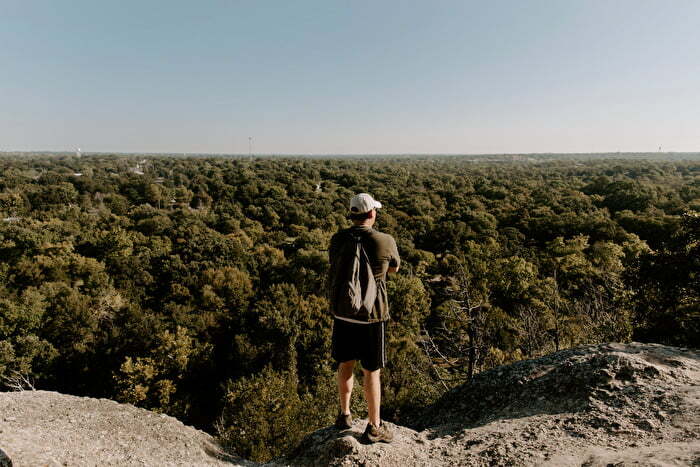 Cultural Experiences
Dive into cultural experiences to de-stress and unwind. Chickasaw Country provides an opportunity to learn about the history and culture of First Americans through various exhibits, museums such as the Chickasaw Cultural Center and local festivals. It's a chance to connect with nature and the local community while discovering the region's unique heritage.
But that's not all. Make sure to check out the springs throughout the Chickasaw National Recreation Area, which are believed to have healing properties that have been used for centuries by First American tribes for healing and cultural purposes. These waters contain sulfur, magnesium and calcium, which can improve circulation, ease muscle tension, and soothe skin conditions.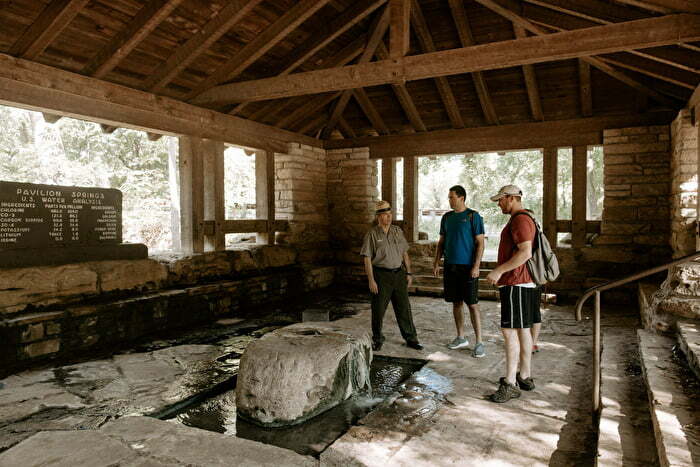 Spas in Chickasaw Country
There are a variety of spas throughout Chickasaw Country that offer relaxing treatments and wellness services such as massages and facials to help individuals relax and unwind. You can choose from a range of spa treatments that suit your needs and preferences. Relaxation is just a treatment away.
Look to the lavish Sole'renity Spa at The Artesian Hotel offering a variety of services and treatments that foster healing and relaxation. Let the skilled staff pamper you with their signature therapies, including massages, facials and body wraps. You'll emerge feeling renewed and rejuvenated and ready to take on the world.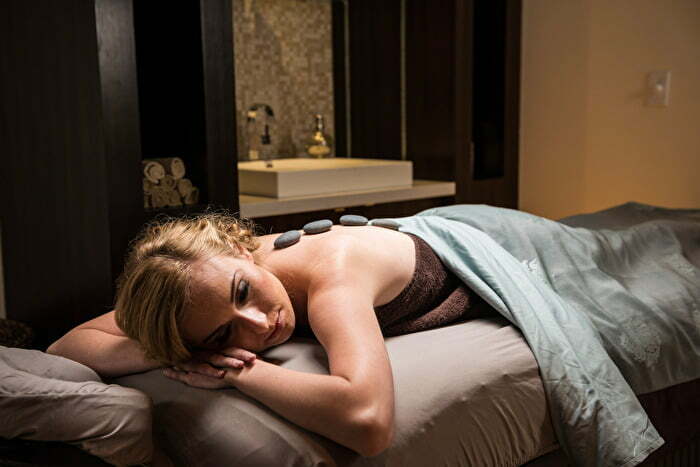 Wide Open Spaces
Leave the hustle and bustle of everyday life behind and enjoy the wide-open spaces of this serene destination. The tranquil surroundings and fresh air can help you feel more relaxed and at ease, allowing you to disconnect from the stress of daily life. Plus, the wide-open spaces offer a sense of freedom and adventure, which can help boost your creativity and overall well-being. Chickasaw Country has a relaxed pace of life, where visitors can slow down and enjoy the simple things. The peaceful surroundings, friendly locals and welcoming atmosphere all contribute to a sense of tranquility that can be beneficial for your mental and physical health.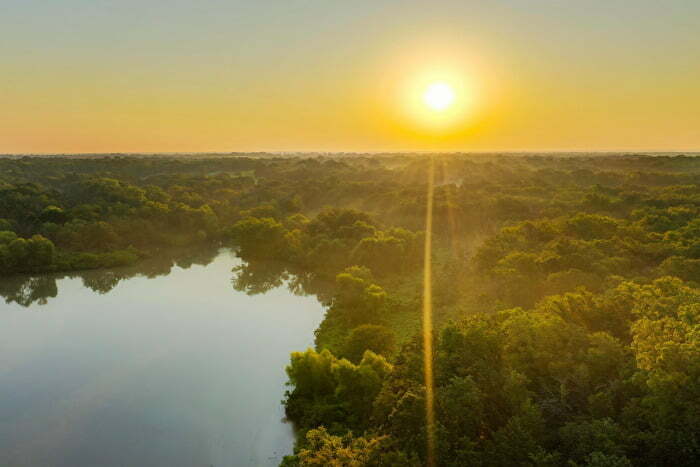 No Traffic Jams or Long Lines
In Chickasaw Country, traffic and long lines won't be sources of stress. This peaceful destination promises a relaxing vacation experience, providing ample time to explore and enjoy everything it has to offer. The absence of traffic congestion makes it easier to navigate and move around quickly, affording you more time to explore the sites and engage in your preferred activities. Another plus of this destination is that the absence of overcrowding ensures a stress-free experience, so you can fully enjoy your surroundings.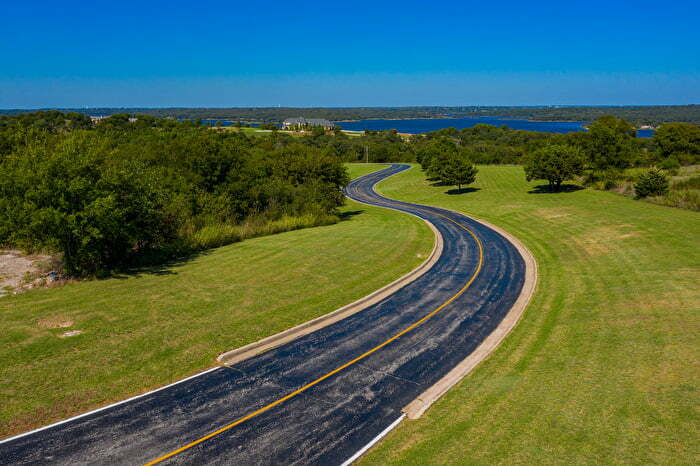 Chickasaw Country serves as an ideal destination to unwind, recharge and focus on mental well-being. From nature and outdoor activities to cultural experiences, spas and the benefits of wide-open spaces, there is something for everyone to enjoy. Take advantage of Mental Health Month, and plan your visit to this relaxing destination to escape the daily grind, and prioritize your health and wellness.