Image
Image
Image
Image
5 Must-Eat Meat Stops on the Chickasaw Country BBQ Trail
Follow along as we guide you through the best meats in Chickasaw Country! 
Did you know that Oklahoma's state meal consists of barbeque, fried okra and cornbread? That's right! Oklahomans LOVE our barbeque. Pulled-pork, brisket, ribs … you name it, we eat it. That's why, to kick-off this summer, we think you should try the best barbeque restaurants in south-central Oklahoma. There's no better way to start your summer fun than by trying different barbeque. 
Follow along as we guide you through the best meats in Chickasaw Country! 
If you're looking for classic barbeque, look no further than Bob's Pig Shop in Pauls Valley! This restaurant is a staple in the community. It was opened in 1933 and has been serving mouth-watering barbeque ever since. The rustic feel and family atmosphere will make you feel right at home. You can order chopped brisket, a prime rib sandwich and even a hamburger.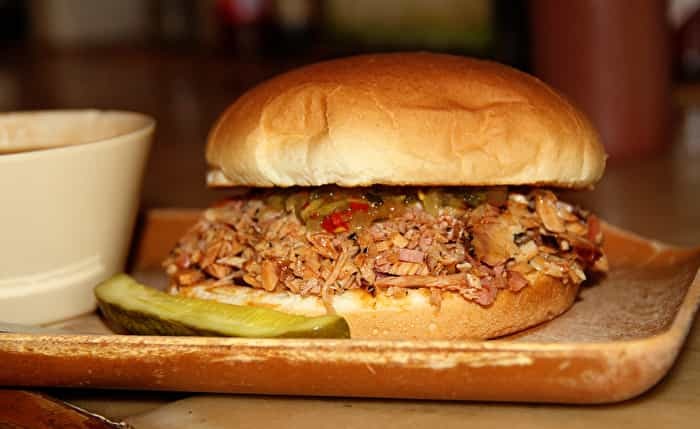 There's a reason Smokin' Joes Rib Ranch in Davis won Best BBQ in the Best of Chickasaw Country awards for 2018, 2019, 2020, 2021, 2022 AND 2023… it's THAT GOOD. It's the perfect place to unwind after a day of exploring Turner Falls or the Chickasaw National Recreation Area. Smokin' Joes began in a gas station, but it quickly moved to a restaurant space because of its popularity. The menu has 11 meats, nine sides and three desserts. Oh, and don't forget the smoked ribeye on Friday & Saturday only!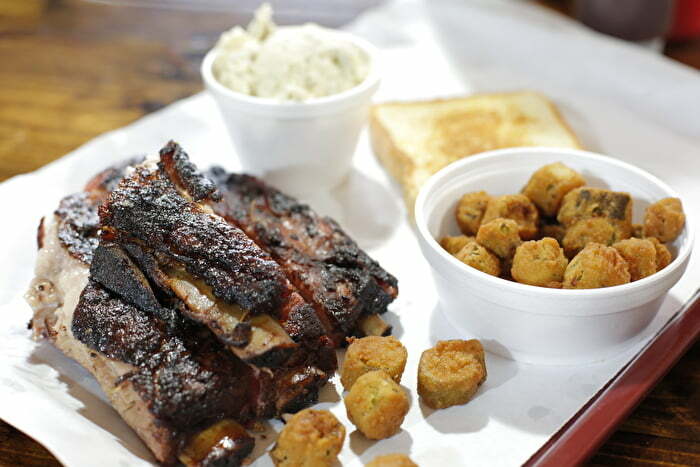 Their mission is simple; serve delicious, affordable slow smoked BBQ that will make you want to return week after week! Meat Locker in Lindsay serves up some seriously tasty BBQ, including smoked chicken and sausages, sliced brisket, ribs, and much more.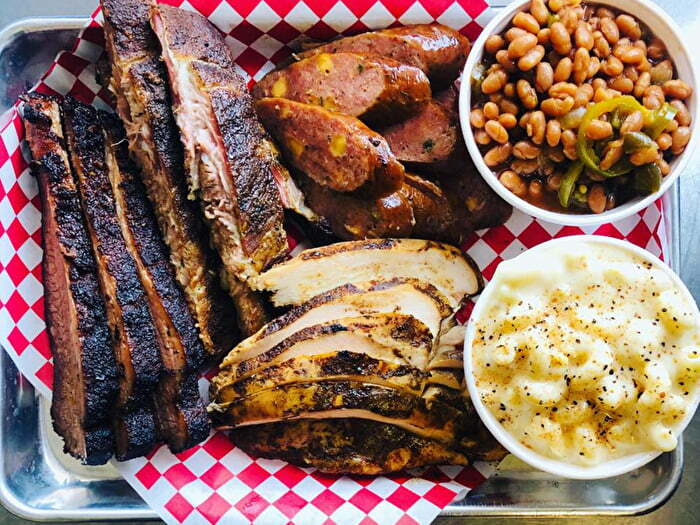 Jake's Rib is a family-owned and operated BBQ joint that has been established for over 30 years in Chickasha, Oklahoma. It's a great place to get some local barbecue flavor in massive portions. Try the meaty pork ribs with curly fries or the sliced beef dinner with tender, smoky roast beef and sides that include coleslaw, green beans and potato salad!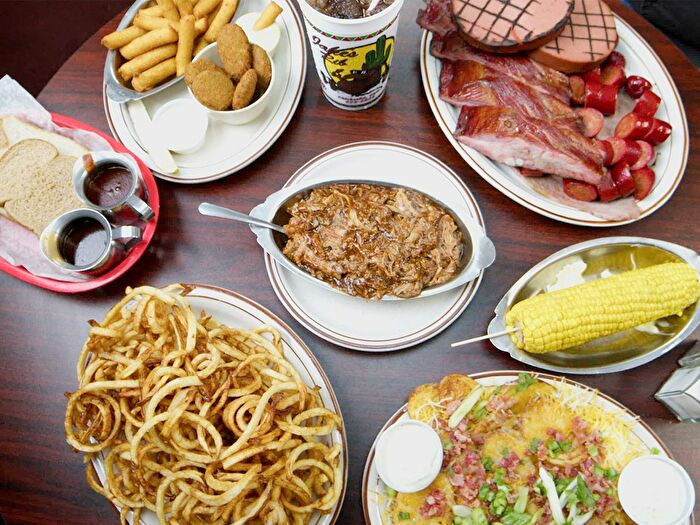 Van's has been a staple in Purcell since the 1930s. Famous for their hickory-smoked St. Louis-style ribs, brisket and Pig Sandwiches, locals and visitors alike consider Van's a must-eat location in Chickasaw Country.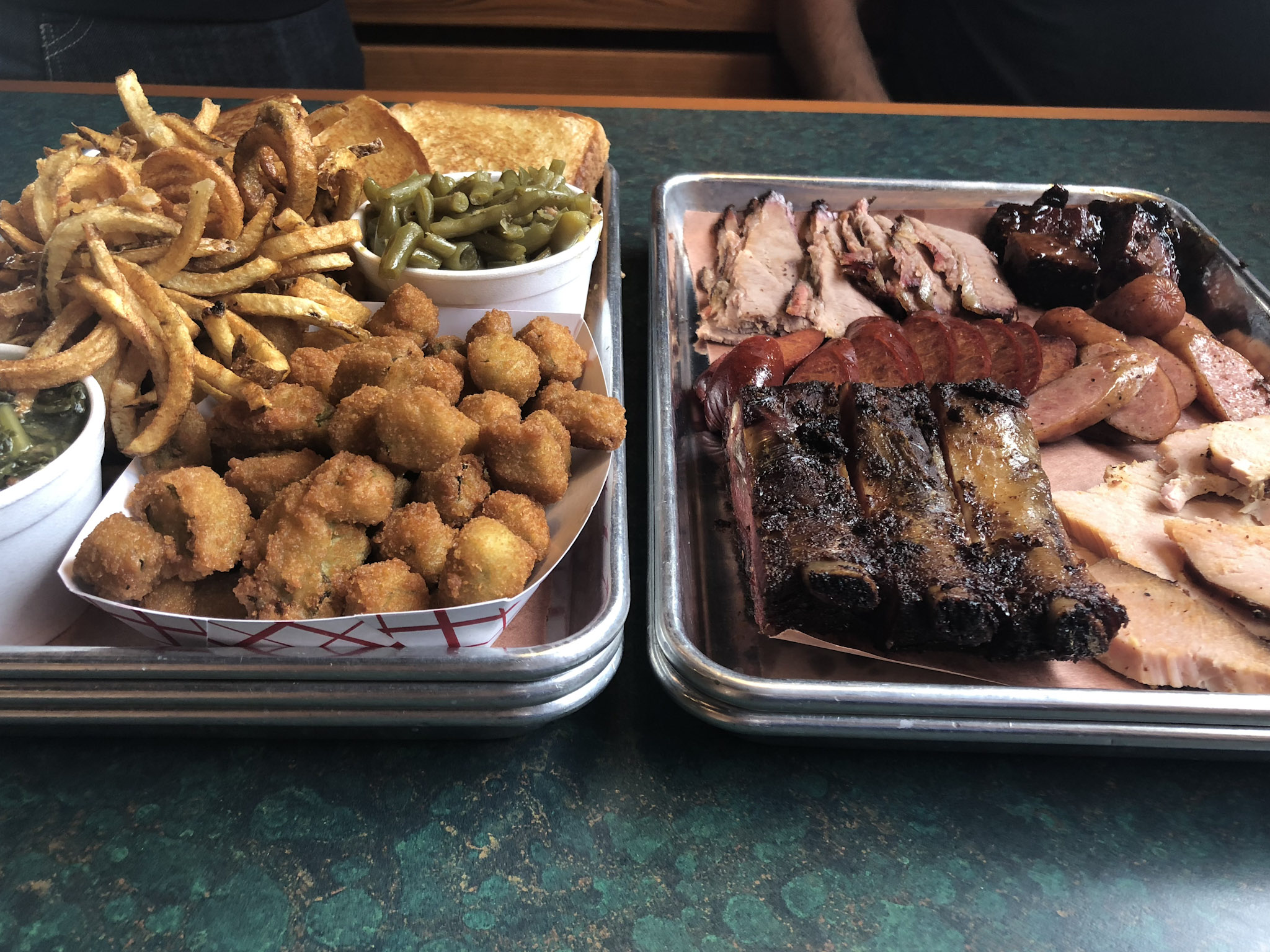 Discover more delicious BBQ spots listed on our website.
We hope you enjoy the delicious barbeque in south-central Oklahoma as much as we have and remember to wear your most elastic-waisted pants! While you're exploring Chickasaw Country, use #VisitChickasaw to tag us on social media.