Image
Image
Image
Image
Ten Things You (Probably) Didn't Know About Chickasaw Country
You think you know south-central Oklahoma … but do you know these facts? Read below to find out 10 little-known facts you might not know about Chickasaw Country. 
1. Chickasaw Country is 13 counties of fun in south-central Oklahoma
Drive south of Oklahoma City or north from the Red River, and you will hit Chickasaw Country! It is an area of 7,648 square miles in south-central Oklahoma full of lakes, waterfalls, ziplines, festivals, museums and so much more.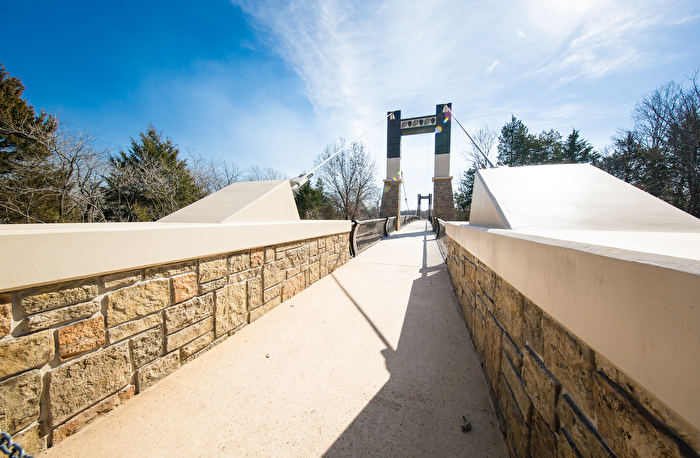 2. Oklahoma's tallest waterfall is near Davis, Oklahoma
Deep in the heart of Chickasaw Country, in the Arbuckle Mountains, take Exit 51 to see a magnificent sight. Turner Falls is a 77-foot waterfall tucked into the mountains of south-central Oklahoma. The falls was discovered by Mazeppa Thomas Turner in 1878 and quickly became a national attraction. In the park, people can explore caves, creeks and Collings Castle.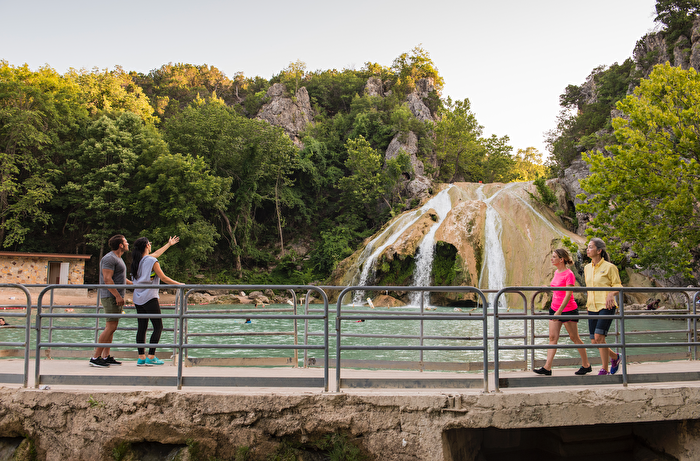 3. Marlow was once home to outlaws
When Marlow was first being settled, the Marlow family settled about one mile from the Chisholm Trail near Wild Horse Creek. During a crazy turn of events, the five Marlow sons were unjustly accused of horse thievery and four were arrested in 1888. While being transferred to a prison in Texas, they were ambushed and only two brothers survived. They escaped and became outlaws. Even a movie starring John Wayne, "The Sons of Katie Elder", has been made to commemorate the true story. You can visit the Outlaw Cave where it is said the Marlow Brothers hid!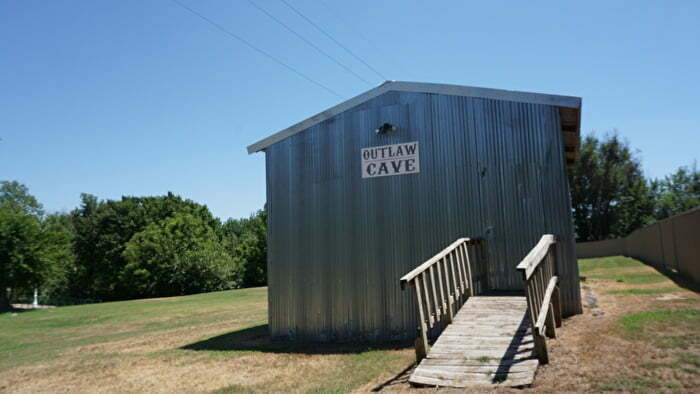 4. Platt National Park once had more visitors than Yellowstone or Yosemite
The Chickasaw National Recreation Area has an incredible history. It all began in 1902 as the Sulphur Springs Reservation to preserve the natural springs found in Sulphur. In 1906, it was renamed Platt National Park and became Oklahoma's only National Park! In the early 1900s, the park attracted more people than Yellowstone or Yosemite. In 1976, Congress abolished Platt National Park and it became the Chickasaw National Recreation Area.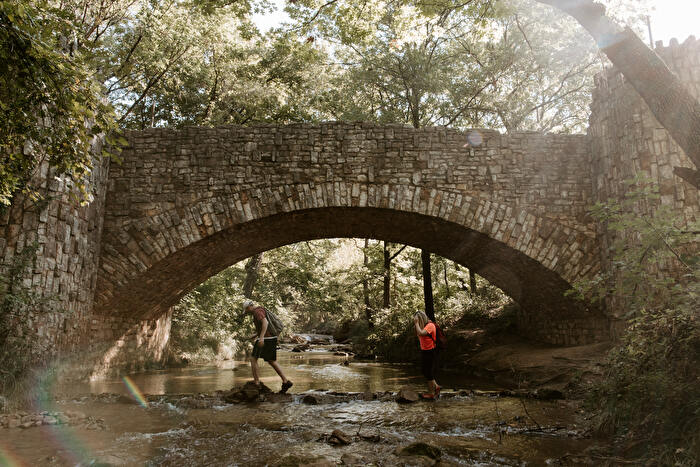 5. Over five million cattle traveled on the Chisholm Trail 
More than 150 years ago, millions of cattle made their way north from Texas through what is now Duncan and Marlow on the Chisholm Trail. This famous trail was used in the 19thcentury to drive cattle to the Kansas railheads. Now, you can experience this famous part of the "old west" by visiting the Chisholm Trail Heritage Center in Duncan.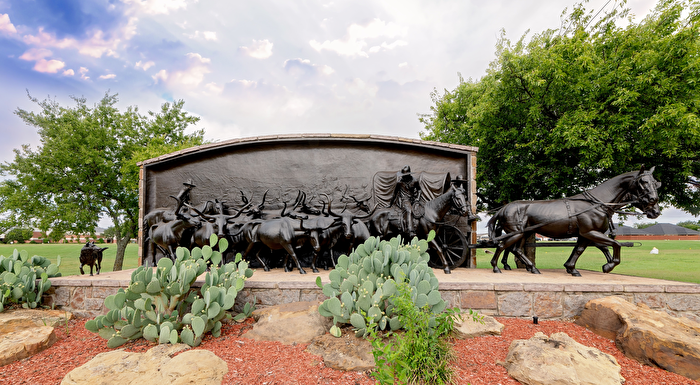 6. Tishomingo is home to the Chickasaw Nation Capitol 
Tishomingo, Oklahoma, began as a trade center and served as the capital city of the Chickasaw Nation from 1856 until Oklahoma statehood in 1907. It was named after a Chickasaw chief who died in 1838. The Chickasaw Nation Capitol was constructed in 1897 and housed the Chickasaw governor and many other officers until statehood.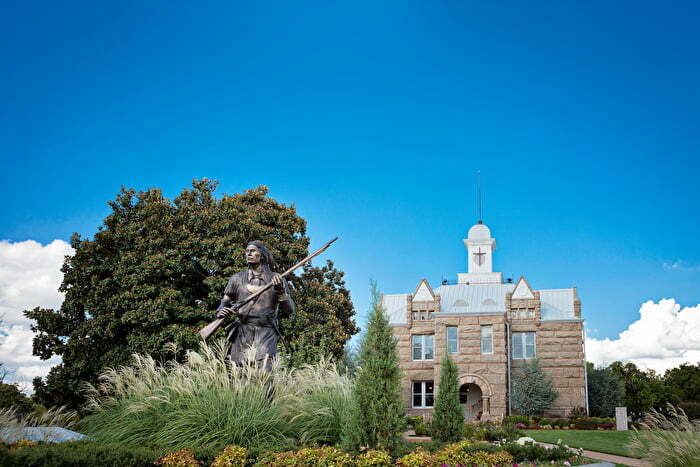 7. Newcastle is home to Alpacas
There's no shortage of fun in Newcastle, Oklahoma! Just a few miles from Oklahoma City, you will find Magnolia Blossom Ranch and The Barn at Country Club. Both the farm and event venues have their very own Alpacas. Magnolia Blossom Ranch offers Alpaca yoga, Paint and Pacas, and Farm Days throughout the year to enjoy the company of these sweet animals. The Barn at Country Club has a yearly event called PacToberFest, where you can get up close with the alpacas and other animals.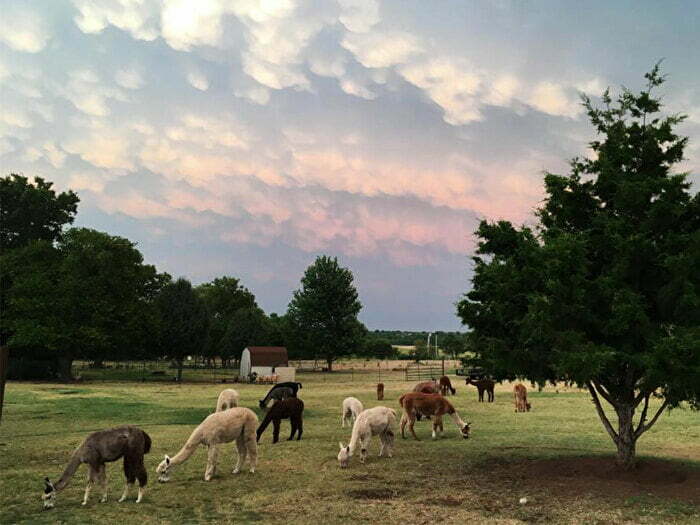 8. Lake Murray is Oklahoma's oldest and largest state park
Just a few miles southeast of Ardmore, you will find Lake Murray State Park. On April 10, 1933, the Oklahoma legislature purchased the land that now is the park, and construction soon began on the 12,496-acre recreational area and man-made lake encompassing 5,728-acre. The Works Progress Administration built camping areas, hiking trails, and picnic tables. 90 years later, Lake Murray State Park is still one of Oklahoma's most beautiful areas to explore and relax! 
9. The Arbuckle Mountain Fried Pies shop sells 3,000 pies every day
In the late 1800s, Maude Pletcher began perfecting her recipe for pies at her farm. People would travel from near and far to try a delicious pie from the "pie lady." Now, Maude's grandson, Jerry Pletcher, carries on Maude's legacy with her pie recipe at the Arbuckle Mountain Fried Pies. In the summer, the pie shop sells around 3,000 pies every day. The pies range from fruit pies like apple and peach to cream pies like chocolate and coconut.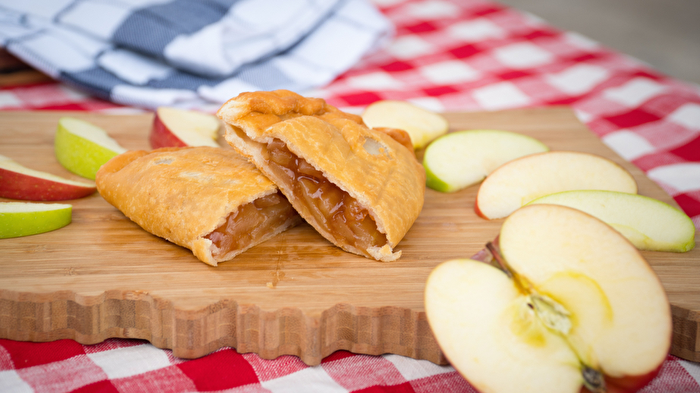 10. Braum's Family Farm is over 10,000 acres
In 1975, the Braum's dairy herd moved from Kansas to Tuttle, Okla. Now, Braum's Family Farm is one of the largest dairy operations in the world with more than 10,000 acres of land and a state-of-the-art facility. Braum's produces ice cream, milk, fresh bakery items and other delicious treats. Free guided tours of the Braum's Processing Plant and Bakery are available.