Image
Image
Image
Image
6 Places To Go Swimming in Chickasaw Country this Summer
The Oklahoma summer heat is here, and the only way to escape is to jump in cold water in Chickasaw Country! Grab your swimsuit, flip-flops, sunscreen, snorkel and beach towel, because it is time to dive into summer at our local places to beat the heat!
Hold your nose, and let's jump on in! Below are the top places to swim in Chickasaw Country.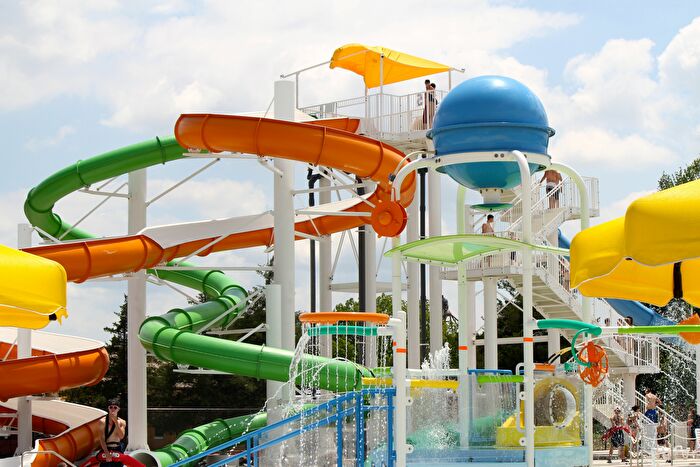 This is the perfect place to spend a summer day! You can relax and chill in the lazy river, play with the tipping buckets and ride down the bowl slide. You can also swim in the three-lane pool with a diving board! Next time you're near Pauls Valley, stop by!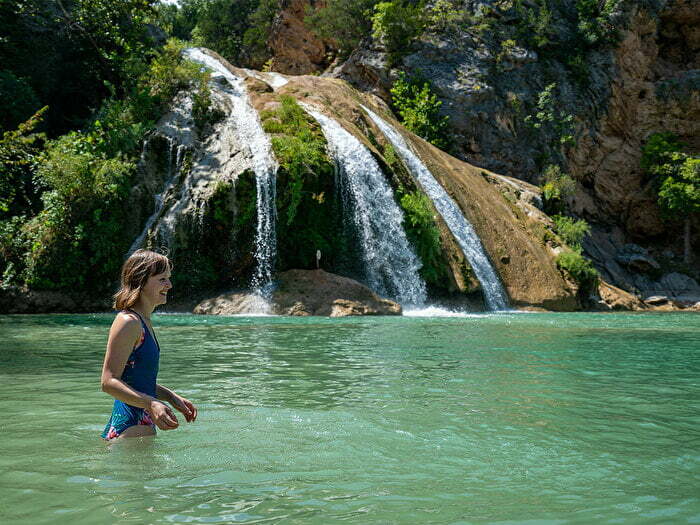 If you want to enjoy nature, come to Turner Falls in Davis! You can swim and relax near the 77-foot-tall waterfall. After you're done swimming, go for a picnic or a hike and explore the views.
The Wintersmith Aquatic Center
The Aquatic Center in Ada is a great place to hang out on a hot day! It has two slides, a platform diving board, a regular diving board, a small lazy river, tipping buckets and six swimming lanes. There are also tons of umbrellas to shade you from the sun! Sounds fun for a summer birthday party!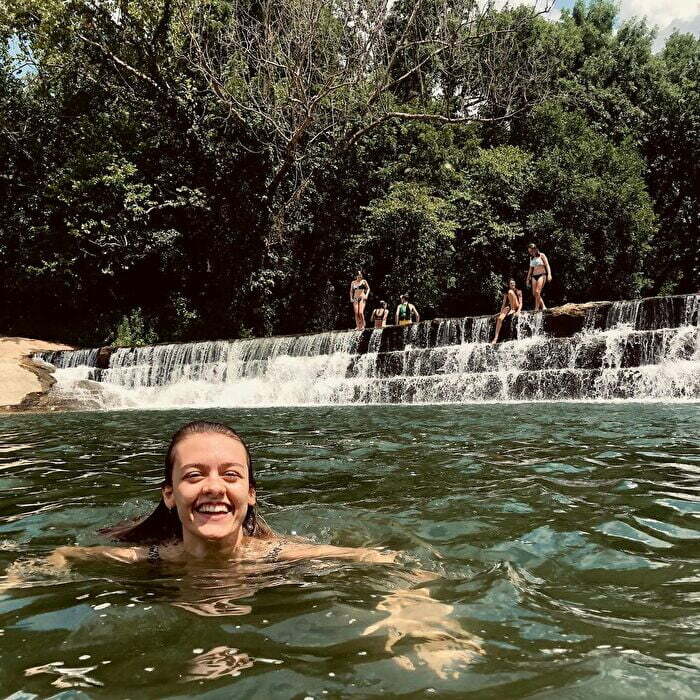 The calm waters of the Pennington Creek flow over the dam creating a small waterfall and the perfect swimming hole for locals and visitors alike! Bring your kayak and explore the creek, enjoy a picnic in the park or roam the streets of Blake Shelton's adopted hometown of Tishomingo! Swimming at Pennington Creek is free; just remember to pick up your trash and keep it clean!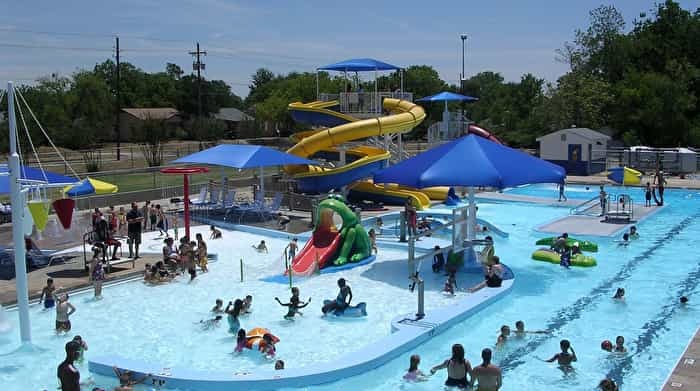 Are 300,000 gallons of water enough to cool you down? Stop by the Ardmore Community Water Park for tons of water fun this summer. It has two slides, a current channel, spray features, a toddler frog slide and so much more!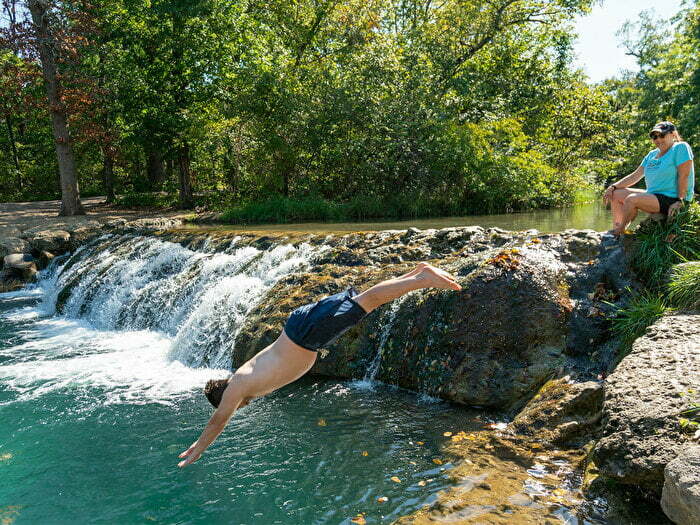 Enjoy nature at the CNRA this summer near Sulphur! There are many places to swim, including the Lake of the Arbuckles, Veterans Lake, Travertine Creek and Rock Creek. A favorite of mine is the Little Niagara swimming area! The beautiful waterfall and cool waters are the perfect combination this summer.
Now I'm ready for a day in the water! Bring the kids, enjoy the refreshing waters of Chickasaw Country this summer and share your photos with us on social media using #VisitChickasaw.