Image
Image
Image
Image
Fishing Guide in Chickasaw Country
Image
Photo Credit
@drewnichols4
Grab your favorite rod and reel, a handful of bait and let's fish! South-central Oklahoma is known as a great fishing spot, offering both quality and diversity for fishermen from monster catfish near Pauls Valley to trout on the Blue River. Here's a quick guide to some of the best fishing in Oklahoma! 
Oklahoma's second largest lake and winner in the Best Lake category 2019 Best of Chickasaw Country awards with shorelines in both Oklahoma and Texas, Lake Texoma is one of the top Striped Bass fishing destinations in the southwest United States, known for big fish and big-time fun! In fact, a record-shattering blue catfish was caught in Lake Texoma in 2004, weighing in at 98 pounds and nearly 40 inches. And don't forget about the legendary Lake Texoma alligator gar. In 2015, an eight-foot-long, 254-pound creature was reeled in off the lake's shores near the mouth of the Red River. She was released back into the wild and rumor has it can still be found swimming the depths of this great lake.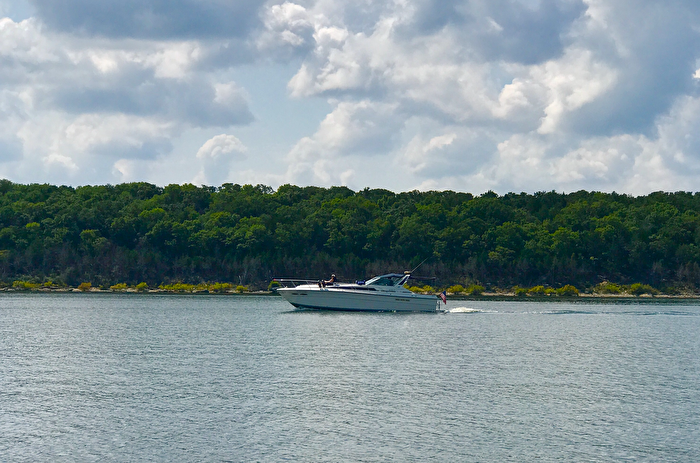 At Lake Murray, you'll likely encounter as many fish as you do beautiful views; this is one great fishing lake! Known mostly for the crystal-clear blue waters and a large variety of smallmouth bass, you're sure to have great luck fishing the lake's pristine waters. Lake Murray is also a great spot for largemouth bass fishing. Pro tip: camp out near the shallows for the best shot at catching largemouth bass.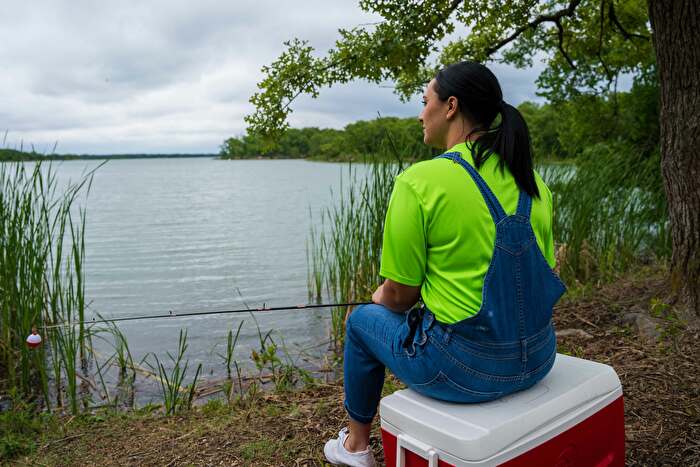 This lake was created in 1967 near Sulphur and covers 2,350 acres. It's a great place to try an alternative fishing style - bow fishing. The state record grass carp was caught here with a bow in 2002, weighing in at a whopping 77 pounds! With more than 36 miles of shoreline, you're sure to find a new favorite fishing spot!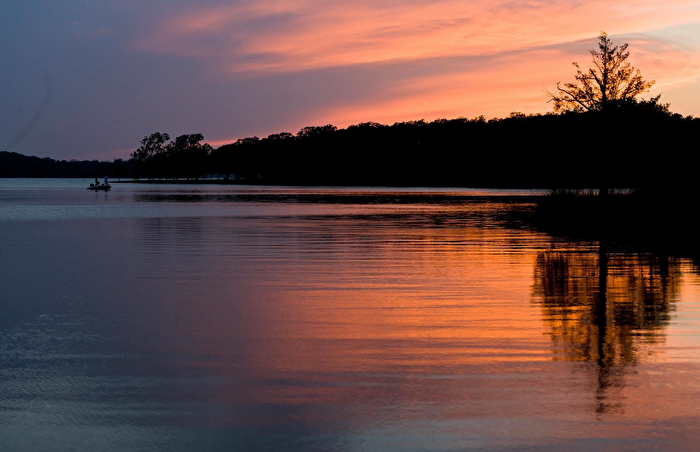 The region's best rainbow trout fishing can be found down on the Blue River in Johnston County near Tishomingo. The river is stocked weekly with trout from November to March, but you'll find that the fishing is great throughout the entire year. You won't want to miss out on the annual trout fishing tournament held on Veterans Day weekend every year.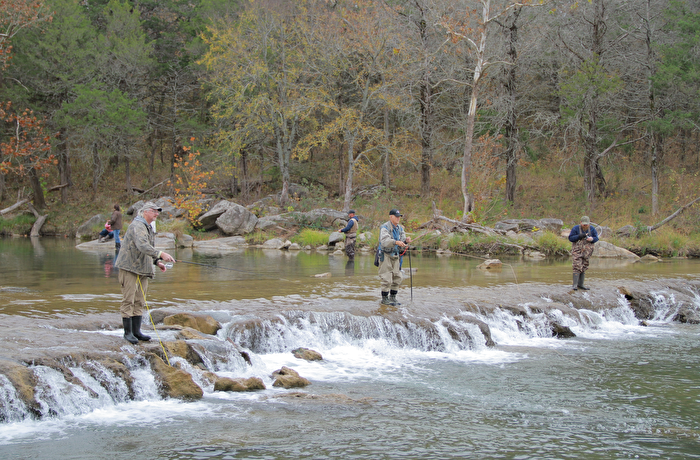 Remember to use #VisitChickasaw to be featured on our social! Happy Fishing!