Image
Image
Image
Image
Road Trip through Chickasaw Country
Nothing says summertime like a roadtrip, and Chickasaw Country offers more than 7,000 miles of roads to explore. So, jump in the car and grab a map because we are about to show you the "scenic route" of south-central Oklahoma!
Here are the top 5 roadside stops to make on your next road trip through Chickasaw Country! You're going to find the most unique and fun places that not everyone knows about!
Muffler Man Cowboy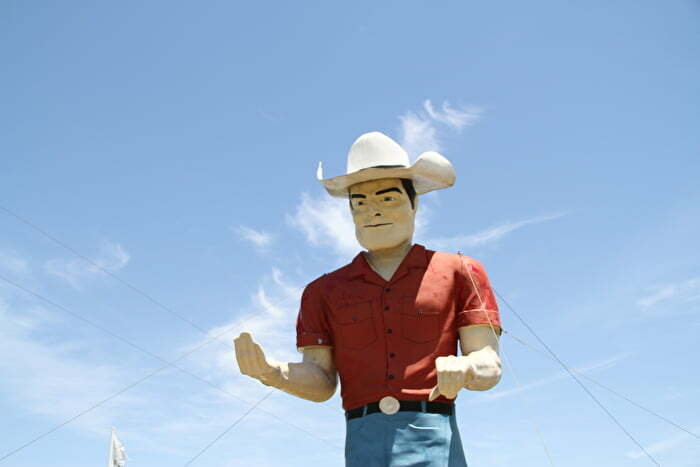 Muffler Man Cowboy (Wynnewood, OK):  We've always loved cowboys, and this one is no exception. He was originally supposed to be featured in the movie "Twister," but his scene was cut. But, he is still a movie star in our book! 
Turner Falls Castle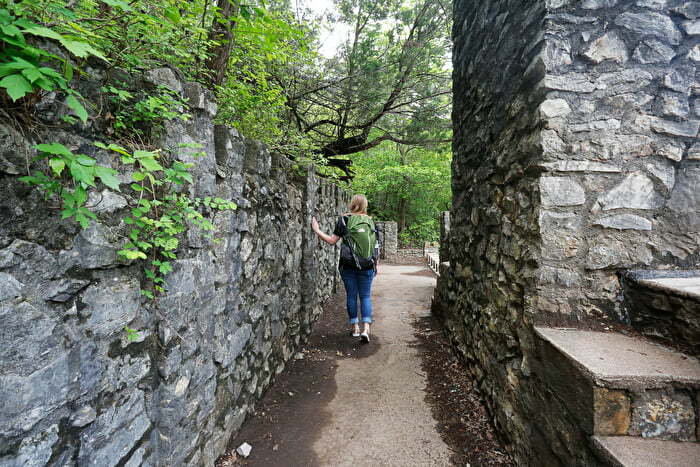 The Turner Falls Castle (Davis, OK): Take Exit 51 on I-35 near Davis to visit Oklahoma's largest waterfall. While exploring the park, you will see an old castle. The castle, also known as Collins Castle, was built by Dr. Ellsworth Collins who was a professor at the University of Oklahoma, and he used the house as his summer. Now, it's the perfect place to explore! 
Bison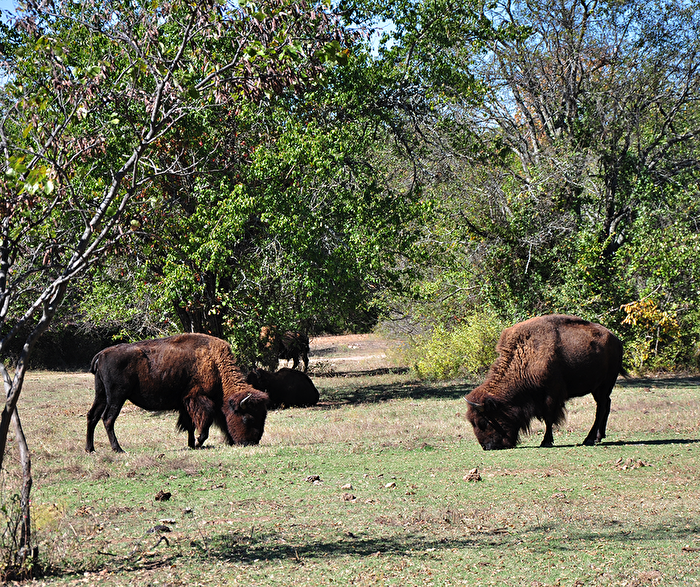 Bison at the Chickasaw National Recreation Area (Sulphur, OK): Stop by the CNRA for a picnic and see these beautiful creatures! While there, explore other areas of the CNRA and shop on Muskogee Street at the local stores. 
Hand and Butterfly Sculpture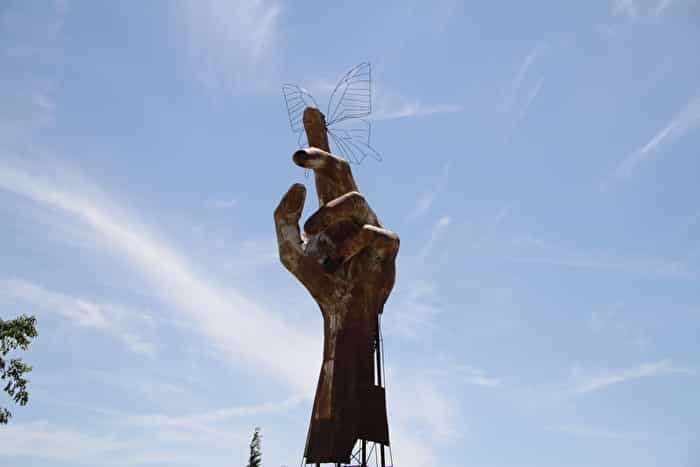 Hand and Butterfly Sculpture (Stratford, OK): Driving south of Stratford you will come across an awesome sculpture of a butterfly landing on the outstretched finger of a hand. It is simple and beautiful, especially against an Oklahoma blue sky. While you are exploring Stratford, stop by Purple Swirl for gifts, jewelry and clothing.
Tucker Tower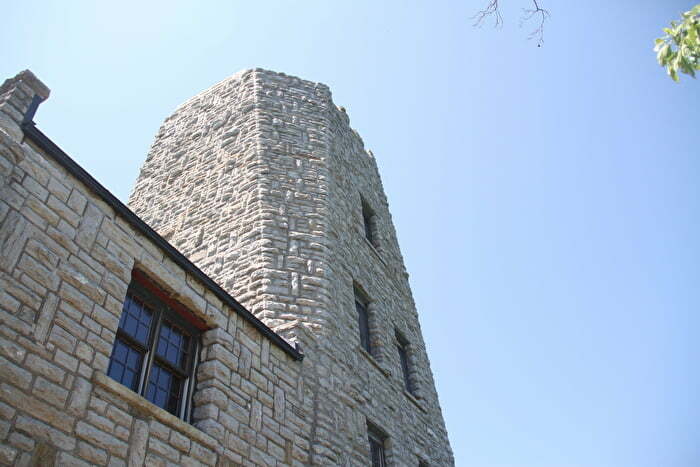 Tucker Tower at Lake Murray (Ardmore, OK): If you want to go on an adventure, this is the place for you! Tucker Tower at Lake Murray was built in the 1930's with the Works Progress Administration (WPA) program. It was originally built as a retreat for Oklahoma governors but never served its purpose. Now it serves as a nature center for Lake Murray State Park. 
Don't forget to use #VisitChickasaw while you travel to these fun places to share your roadtrip and be featured on our social media channels!