Image
Image
Image
Image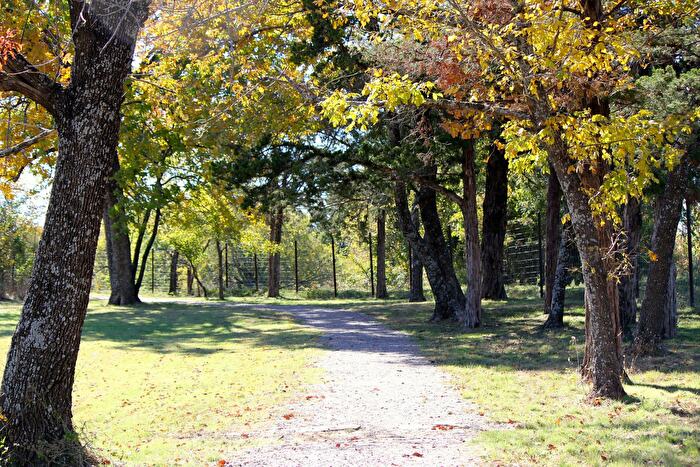 Thanksgiving is only a few weeks away and closely after will be Christmas and New Year's. But, before all of the holiday festivities begin, we think you should celebrate a nontraditional holiday – National Take a Hike Day on November 17th!
Chickasaw Country is a beautiful area of Oklahoma to explore on National Take a Hike Day. It is 7,648 square miles across the 13 counties in south-central Oklahoma and is home to lakes, waterfalls and beautiful mountains.
Are you ready to celebrate National Take a Hike Day? We can help! Below are a few of our favorite locations to hike in the area as well as hiking tips for National Take A Hike Day.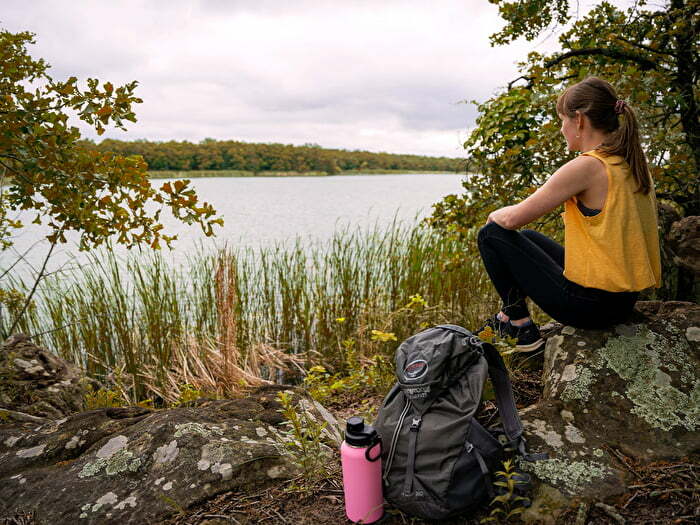 Beginner
Located in Oklahoma's oldest state park, bring your dog and hit the trail around more than 12,500 acres of the pristine waters of Lake Murray. The systems combine for more than 30 miles of walkable trails that provide stunning views of the lake and surrounding environment. Stop by the Nature Center and take a short walk up to Tucker Tower for a history lesson of the tower and surrounding area. 
(PRO TIP) The North Andarche trail is a simple, 6.2 mile out-and-back that hugs the northwest banks of Lake Murray through heavily wooded areas and across multiple footbridges.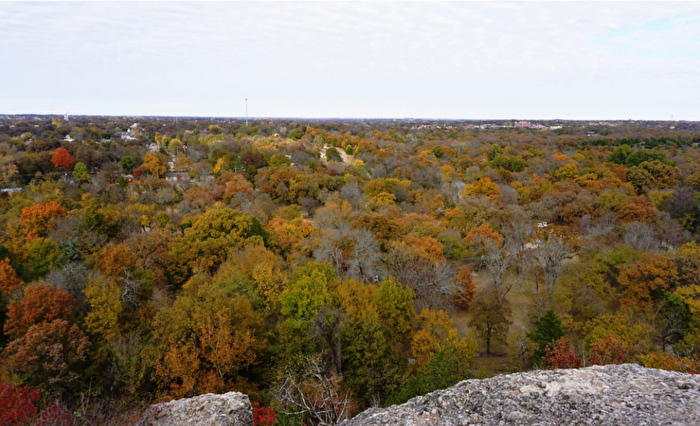 Beginner / Moderate
For a quick trip, take the Bromide Hill trail, a 2.4 mile out-and-back moderate hike that will reward you with an unforgettable autumn view of the Chickasaw National Recreation Area (CNRA) and historic town of Sulphur down below. 
At the CNRA, you'll find yourself at the magical crossroads of eastern forest and western prairie. With more than 30 miles of trails across the grounds, choose your level of difficulty and away you go! Roaming bison, scurrying beaver, swiftly flowing waterfalls and a variety of birds and fish will surely make this hike one to remember.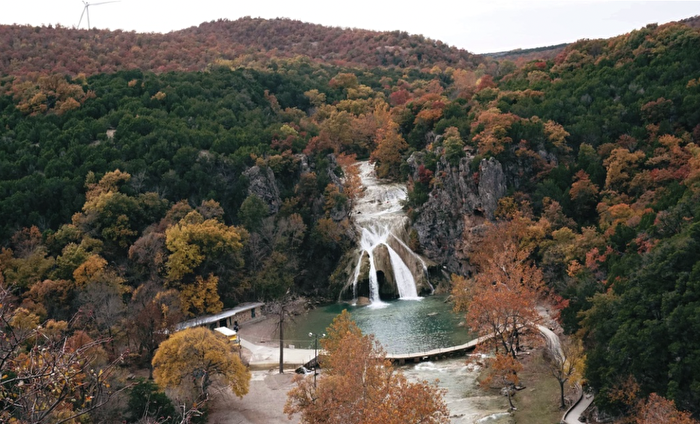 Moderate
Enjoy views of Chickasaw Country's most recognizable and photographed natural land feature on the 3.5 mile loop around Turner Falls Park. You'll enjoy exploring the many caves and tremendous views of the surrounding vistas along this hike. Pack extra water and make sure you properly stretch, because you'll gain more than 400 feet of elevation along this trail.
(PRO TIP) Visit 777 Zip after your hike to take in the beauty of the falls and changing autumn leaves from a completely different view!
Hiking Tips for National Take a Hike Day:  
Don't forget a map and a compass. We don't want you to get lost! And just to be safe, let friends/family know where you will be hiking. 
Always bring extra water and snacks for the hike. Fruit and granola are a few perfect snacks for a day outdoors.
Just in case, pack a small first aid kit that will fit in your backpack. It's always better to be prepared.
It might be November, but we never know what the weather will be like in Oklahoma. Check the weather the morning of your hike & prepare accordingly. 
When hiking with pets, remember to keep them leashed in areas that it is required. 
We can't wait to see the awesome photos you post to celebrate hiking in south-central Oklahoma. Remember to use #VisitChickasaw when hiking or exploring Chickasaw Country!
Explore More of the Outdoors