Image
Image
Image
Image
21 Things You Can Only Find In Chickasaw Country
Happy New Year! It's travel planning season and I've brought you 21 places in Chickasaw Country to add to your travel bucket list. Whether you're a longtime local or first-time visitor, there's something for everyone; and I suggest you try visiting them all! 
1. Charles B. Goddard Center - Ardmore
A non-profit arts organization in Ardmore, the Charles B. Goddard Center hosts an array of events. From the Bolshoi Ballet and Metropolitan Opera to art classes, world-renowned art exhibits & more. This family-friendly venue has been showcasing first-class art and artists for over 50 years! 
2. Lakeview Lavender Farm - Pauls Valley 
Relax and breathe in the fresh...lavender! At Lakeview Lavender Farm you can pick your own lavender and shop from an assortment of lavender products and other homemade goods. This natural aromatherapy farm will have you relaxed in no time!
3. Platter Flats Pumpkin Patch - Mead 
Open seasonally, Platter Flats Pumpkin Patch is off the beaten path near the Oklahoma/Texas border. Not only does the farm offer pumpkin patch activities and workshops during open season, but also beautiful sunflower fields during the summer months! So bring your camera, throw on a cute outfit and get ready for a picture-perfect moment! 
4. The Clubhouse - Ardmore 
Race go-karts, zip-line through the sky or suit up for the aerial obstacle course at The Clubhouse in Ardmore Regional Park! If action and adventure isn't your speed, test your gaming skills in the arcade area and grab a bite to eat at The Clubhouse Cafe.
5. Wintersmith Park - Ada 
Listed on the National Register of Historic Places, Wintersmith Park was created during the Great Depression and takes up 150 acres of land. The park contains a lake, a lodge, lighted walking trails, an amphitheater and more. Wintersmith Park is also home to the Jones Chapel Schoolhouse and Campbell Cabin which represents Ada's early history of pioneer life!
6. Murray-Lindsay Mansion - Lindsay 
Nestled among the trees near Lindsay, you'll find the Murray-Lindsay Mansion. Construction began in 1876 on the original 2 story house by Irish immigrant Frank Murray and his Chickasaw wife, Alzira. Now listed on the National Register of Historic Places, guests can step back in time and enjoy tours of the beautiful mansion!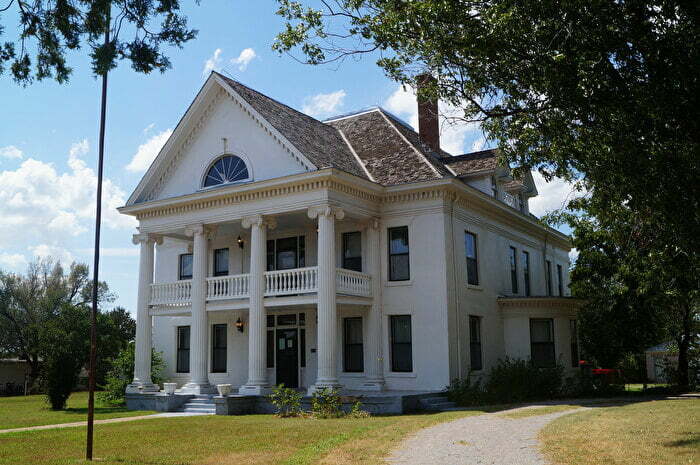 7. Arbuckle Wilderness - Davis
Covering more than 200 acres, Arbuckle Wilderness is home to hundreds of exotic animals roaming free among the beautiful Arbuckle Mountains! Purchase your tickets and feed then take a drive through the safari park to feed the animals from the comfort of your own car. 
8. The Farmhouse at Grassroots Farms - Pauls Valley
Plan your next event at The Farmhouse at Grassroots Farms! The Farmhouse sits on privately owned 50 acres offering full-service event planning for weddings, showers, studio photoshoots and more. ​
9. Megastar Casino - Willis
Try your luck at Lake Texoma's premier gaming destination just north of the OK/TX line! Megastar Casino's gaming floor features more than 600 of the most popular gaming machines. 
10. Crystal Creek Winery - Mead
A small town winery with big city flavors! Crystal Creek Winery produces top-quality wine made of home-grown fruits and grapes from their own vineyard and around the state. A must-try during the hot summer months in Oklahoma are Crystal Creek's frozen wines!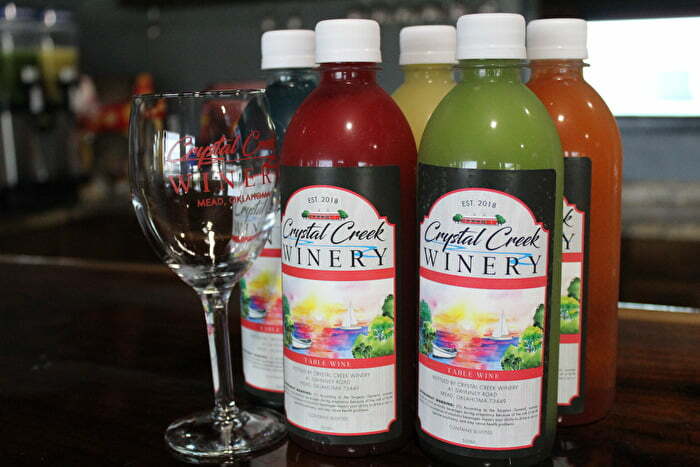 Stay at the historic Judge's Inn, a quaint bed & breakfast in the heart of Pauls Valley! Featuring two private rooms each with its own private bath, guests share access to the living room, kitchen & dining, library and veranda during their stay. 
12. River Bend Lodge - Davis 
Hidden among the winding roads and rolling hills of the Arbuckle Mountains is River Bend Lodge offering three rustic cabins and a treehouse on 70 secluded acres near the banks of the Washita River! Individual fire pits, extended decks and scenic views make this your next place to stay!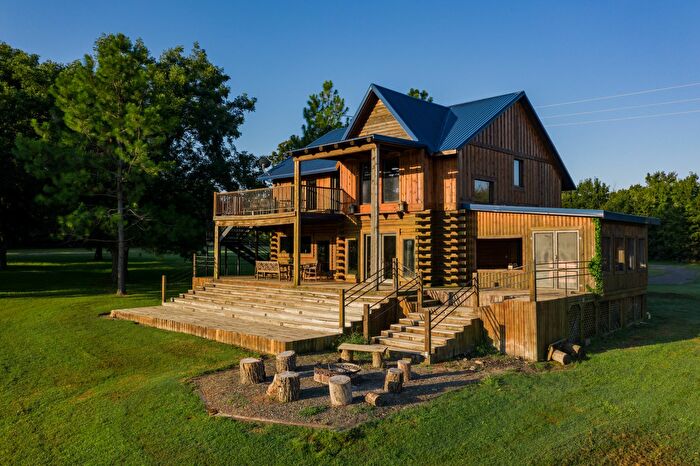 13. River of Love Cabins - Thackerville
Enjoy a romantic getaway to a choice of 4 hand crafted log cabins or a renovated 1949 train caboose! River of Love Cabins are secluded near the Red River allowing guests to escape life and relax in a unique, rustic experience. 
15. Folger's Drive-in - Ada 
Don't blink or you'll miss it! Folgers Drive-In has been around for years, actually since 1935 and has been a burger staple for locals and tourists alike. As a kid I can remember my grandparents driving 45 minutes one-way just to eat at Folgers and it was definitely worth the trip. The dining room is small but the burgers are phenomenal! 
16. Big Belly Deli - Marlow 
Serving crafted sandwiches, soups, salads and gourmet bakery items, Big Belly Deli lives up to its' name with big & bold flavors! All meats and cheeses are sliced in-house while bakery items are made from scratch daily to offer the freshest of foods.
In the heart of downtown Marietta, The Taste offers up staple menu items along with weekly changing lunch and dinner options. Family-owned and operated, Chef Rodney is at the helm creating mouth-watering dishes with his Le Cordon Bleu culinary skills. Make sure to order "The Comeback" aka Banana Foster, which will have you coming back for more!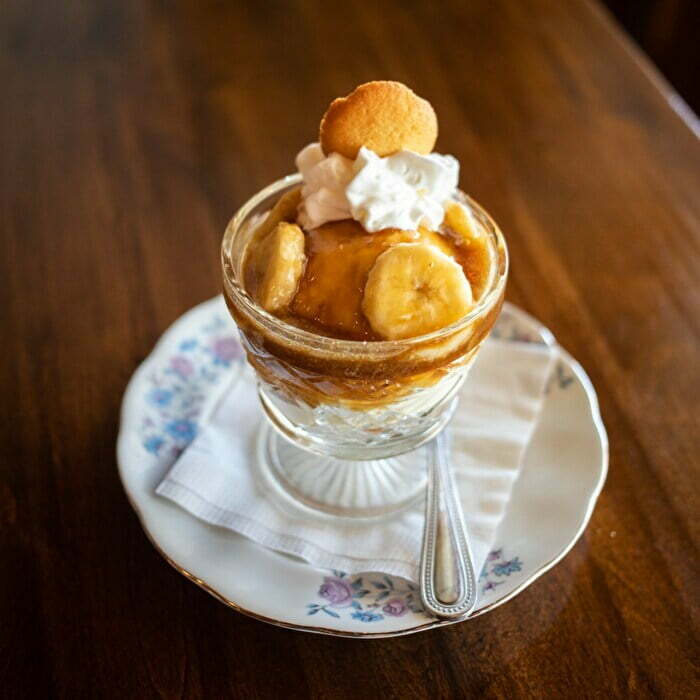 18. Norton's Jewelry & Indian Territory Museum - Marietta 
Opened in 1944, Norton's Jewelry has been a staple in the town of Marietta serving customers near and far! Inside Norton's is a privately owned collection of unique items dating back to pre-statehood Indian Territory. Glass soda bottles, antiques and historical area documents can be found at Norton's I.T. Museum.
It's a one-stop shop for all your party needs at PIXIEdust! Homemade sweets and treats, party room rentals, gift items and home décor are just a few things you can find here and don't forget about seasonal specialty items from PIXIEdust Bakery!
20. National Sand Bass Festival - Madill 
Attracting approximately 15,000 people from all across the U.S. to the Lake Texoma area, the National Sand Bass Festival is the place to be the first week of June! The festival showcases six days of activities, carnival rides, vendors, food trucks and live entertainment in the Madill town square.
21. Watermelon Festival - Rush Springs 
An annual event since 1948, the Rush Springs Watermelon Festival celebrates the rush of local seasonal watermelons with themed activities, rides & entertainment. The festival is known to attract over 20,000 people! Don't leave without enjoying a bite or two of locally grown watermelon.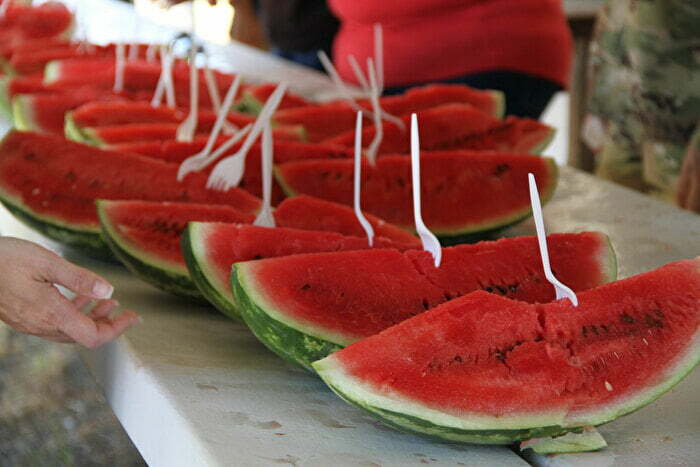 We would love to see your next travel adventures in Chickasaw Country! Tag #VisitChickasaw & you could be featured on our social media channels!