Image
Image
Image
Image
Find Your Valentine Delicious Goodies in Chickasaw Country!
February 14th is Valentine's Day – the day of love. And if you need a little help finding the perfect gift for your honey, sugar, sweetie, insert other lovey-dovey names, we can help!
Discover Something Yummy
The first thing that comes to mind when we think of Valentine's Day is chocolate – and we have the best right here in Chickasaw Country! Bedré Fine Chocolate is made in Davis and sold at various locations around the area. You can find melts, chocolate-covered potato chips, chocolate syrup, gummy bears and even coffee at Bedré Fine Chocolate as well as at the Chickasaw Travel Stations (CTS), the Chickasaw Visitor Center in Sulphur, the Chickasaw Nation Welcome Center in Davis and many more locations. One of their specialties this time of year is the chocolate-covered strawberries.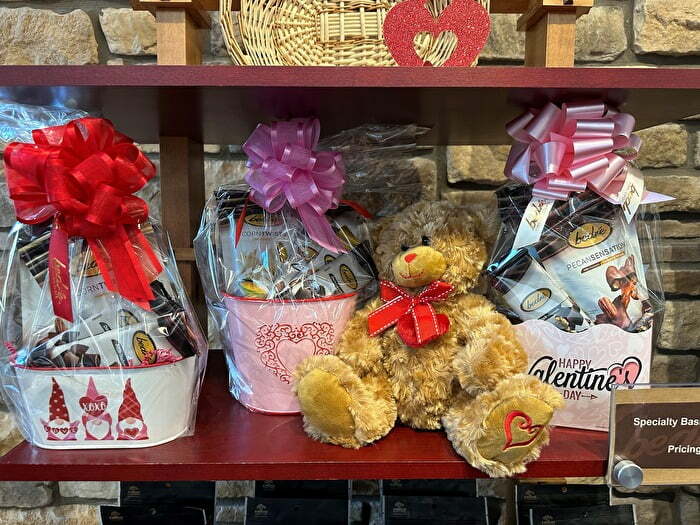 One 'pop'ular snack can be found in Purcell at Pride Popcorn. With flavors for everyone including sweet, salty, savory and more, you can grab a bag or tin for your lovey in a myriad of flavors. If you are sticking to the Valentine's theme, chocolate-covered strawberry, strawberry cheesecake, s'mores or white chocolate make great options. Also, check out their novelty candies and sodas.
Grab a special coffee drink from Greg's Rockin' Goat Coffee in Kingston and ask for their special February flavor – chocolate-covered strawberry made with homemade syrup.
For a twist on the chocolate strawberry, check out Brothers Baristas in Marlow for their signature fudge-dipped strawberries. Order soon because they sell out quickly!
Make an order from Amber's Sweet Shoppe in Ada for a special heart-shaped cookie cake or their sweetheart sampler box. Or ask for a rose box, a one-stop shop for a dozen chocolate-dipped strawberries and six long-stem roses.
Stop by The Rusty Nail Winery and Tasting Room in Sulphur for a bottle of your love's favorite wine. We suggest the Love Potion #15 Cabernet Sauvignon with tart raspberries and Açai or bring your love along and try a tasting of their signature wines. From February 10-14 from 12 noon to 8 p.m., they are offering chocolate fondue and two large wine tastings for $25 per couple.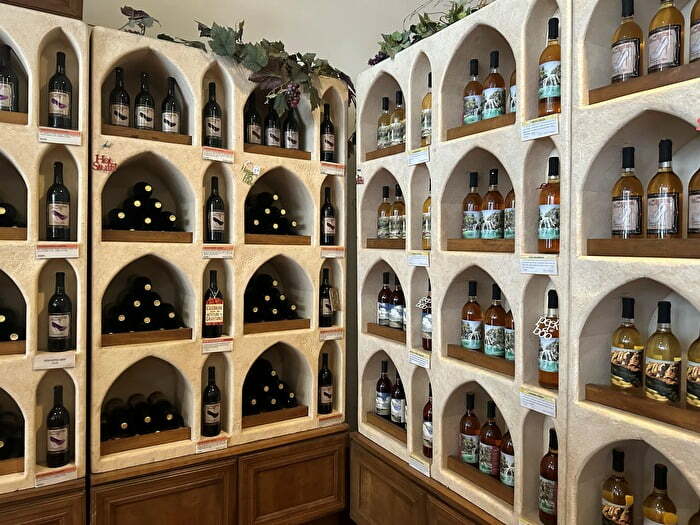 To discover more Valentine's Day goodies and treats, visit www.ChickasawCountry.com. Share your Valentine's Day goodies and adventures by tagging #VisitChickasaw.