Image
Image
Image
Image
Shop Local and Support Farmers
There are miles upon miles of farmland in south-central Oklahoma. The combination of wide-open spaces and the nutrient-rich soil allows agriculture to be one of Oklahoma's largest industries – ranked 4th in the country for our number of farms. The farmers and growers in the region work hard to support this growing industry (literally and figuratively).
By supporting a local farmer or grower, not only are you supporting Oklahoma as a whole, but you're also supporting local communities. Now, more than ever, it's important to shop local. Local events that normally bring in thousands of people have been canceled out of caution; however, farmers at those events still have an abundance of produce for people to enjoy.
The good news is that there are still ways to support our local farmers! It can be as simple as following and sharing their posts on social media or making a trip to buy their farm-fresh produce. Here are a few places in Chickasaw Country where you can shop local and enjoy some of the season's best!
Dorian's Watermelon Stand
The northwest region knows a thing or two about Oklahoma's state vegetable ­– watermelon! Since 1948, Rush Springs has hosted their annual Watermelon Festival every August that serves more than 60,000 pounds of watermelon and attracts an average of 30,000 attendees. Unfortunately, the Watermelon Festival has been canceled for 2020, but that does not mean there isn't delicious watermelon ready in the "watermelon capital of the world" and in surrounding areas.
Located halfway between Rush Springs and Marlow is Dorian's Watermelon Stand. They are open year-round with their produce varying throughout the seasons. From juicy watermelon to the perfectly pickled okra, Dorian's is always a must-stop when traveling on Highway 81! Dorian's Watermelon Stand is open Monday-Saturday from 10 a.m. to 4 p.m.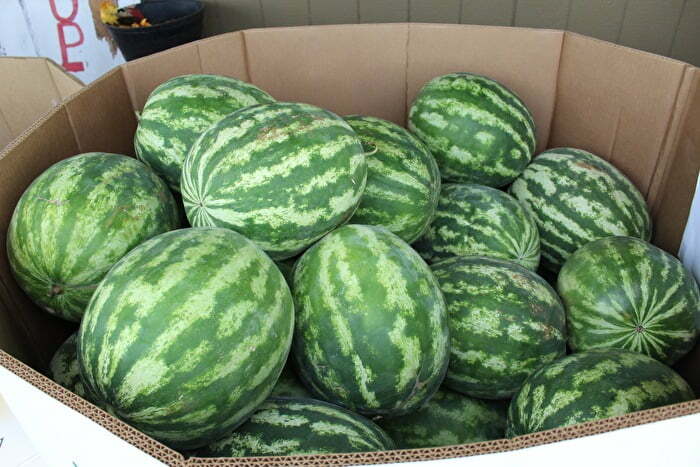 DeAngel Farms & Winery
Savor the flavor of fresh fruit and veggies at DeAngel Farms & Winery in Blanchard! DeAngel Farms has a variety of produce including grapes, and zucchini and they even let you pick your own blackberries in the summer. Along with their produce, they also have an extensive wine list made with home-grown fruit and grapes from around the state. You can visit DeAngel Farms & Winery on Fridays and Saturdays from 12 to 5 p.m. or by appointment, or you can find them at various farmers' markets in the area.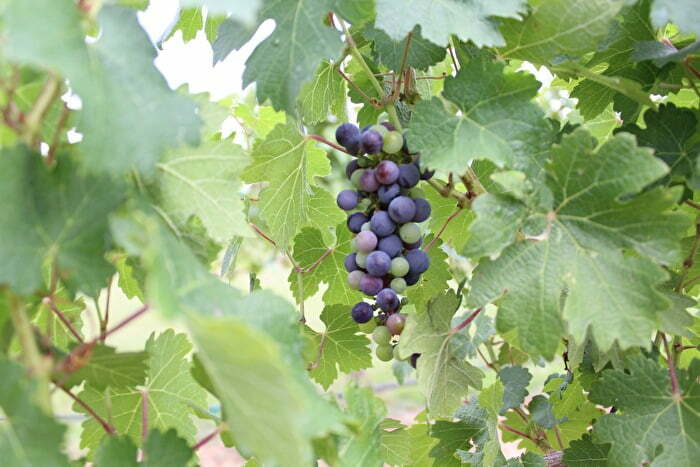 Hinkle's Produce Stand
Located just north of Stratford, Hinkle's Produce Stand has fresh fruits and veggies, plus plenty of tasty treats! Load up on the freshest peaches, okra, tomatoes, and peppers and indulge in homemade fried pies, soft serve ice cream and snow cones. Their stock varies based on what was pulled from the ground that day. Stop by throughout the season and take something good home with you.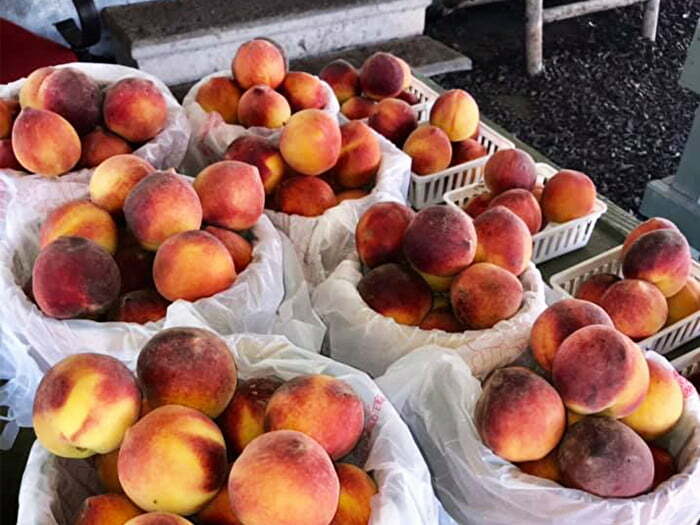 Peach Tree Farms
Fourteen miles northwest of Ada, on State Highway 31, sits an unassuming roadside stand that's full of your favorite summertime flavors! From June-October, visitors can enjoy delicious peaches, nectarines, plums, blackberries and so much more. And don't forget to try one of their fried pies or cool off with their homemade ice cream that's made daily and served with fresh peaches. Peach Tree Farms is open Monday-Saturday from 9 a.m. to 6 p.m.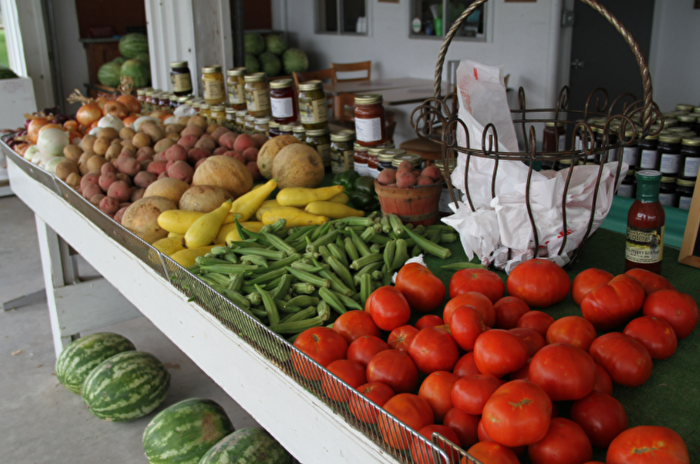 Sugar Sand Farms
Head to the self-proclaimed "peach capital of Oklahoma" to get your hands on some Stratford peaches! Sugar Sand Farms in Stratford is open from Memorial Day to Labor Day and offers seasonal produce like peaches, okra, watermelon and corn, along with homemade jellies and jam.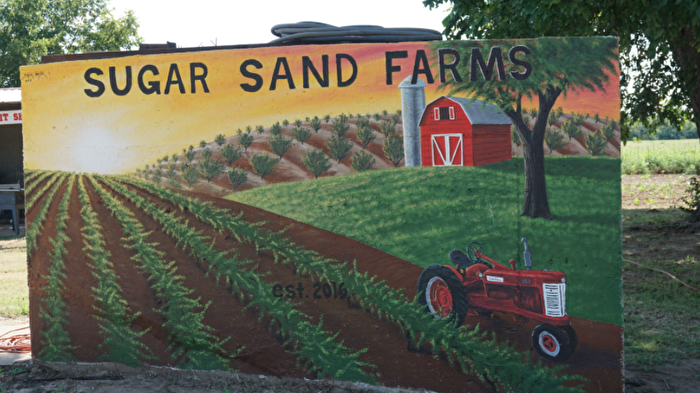 So, what do you say? Ready to sink your teeth into some of the freshest produce around? Sneak in one last summer road trip with the added bonus of shopping local – and don't forget to use #VisitChickasaw.
More Local Spots to Check Out