Image
Image
Image
Image
Check Out The Cozy Cabins in Chickasaw Country
Chickasaw Country is home to gorgeous lakes, waterfalls and scenic drives that make for a great scenic excursion. And if you're looking for a total escape from the busyness of life, check out one of the many cabins in the region that offer a beautiful view in a relaxing, cozy atmosphere.
Cedar and Stone Bed & Breakfast
Want a weekend to go fishing in nature? Then Blue River in Tishomingo is your place. The Cedar and Stone Bed and Breakfast has a fire pit, couches made for napping, a beautiful bathroom, and a delicious made-from-scratch breakfast. There's an excellent view of the pasture, where you will see Angus cattle, Longhorns, Corrientes, a Scottish Highland heifer and a fish pond. Guests can fish for trout or catfish at Blue River, rock climb, hike the trails at Harbert Ranch, pond fish and experience a guided tour of the ranch! It's only a few minutes away from the beautiful rolling waters of the Blue River.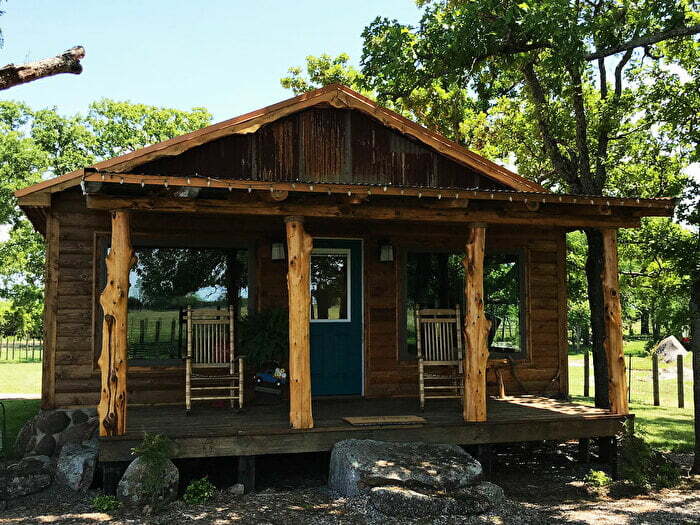 Bluebird Cottage
Turner Falls, near Davis, is Oklahoma's largest waterfall and is one of the area's most beautiful attractions. Bluebird Cottage is right up the road from Turner Falls Park and is the perfect place for a girl's weekend getaway, a family trip or even a night alone away from the hustle and bustle of city life! The cottage is full of color with a bright yellow door. It was built in the 1930s and has Wifi, a firepit and a fully-equipped kitchen. Guests love the outdoor fire pit to make S'mores for a fun evening snack.
You can choose from multiple cabins and lodges right on the water with canoes and kayaks to large lodges for family reunions or even a mountain view tucked away in seclusion!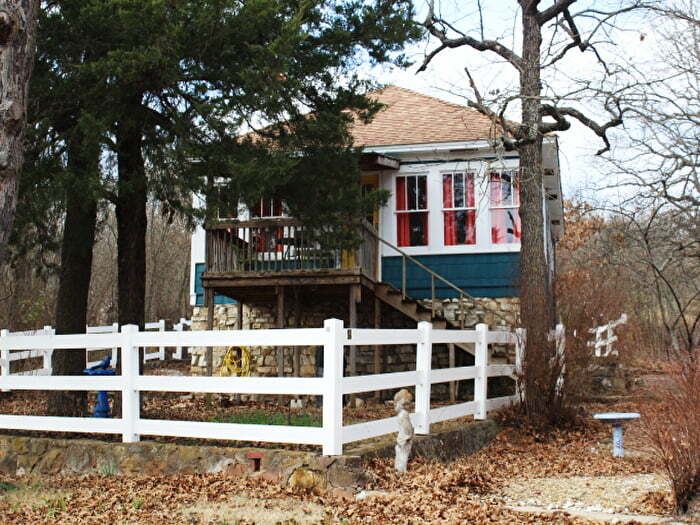 River of Love Cabins
Not far from Winstar World Casino in Thackerville, you will find River of Love Cabins. These handcrafted rustic log cabins are secluded on privately-owned land adjacent to a wildlife preserve. Relax in the hot tub, nap in the hammock or hike to the Red River that separates Oklahoma and Texas. The claw-foot bathtubs make for a luxurious way to rejuvenate. Looking for something a little more unique? Stay in the Love Train Caboose at River of Love Cabins! This authentic 1949 caboose has been completely gutted and renovated to take guests back in time.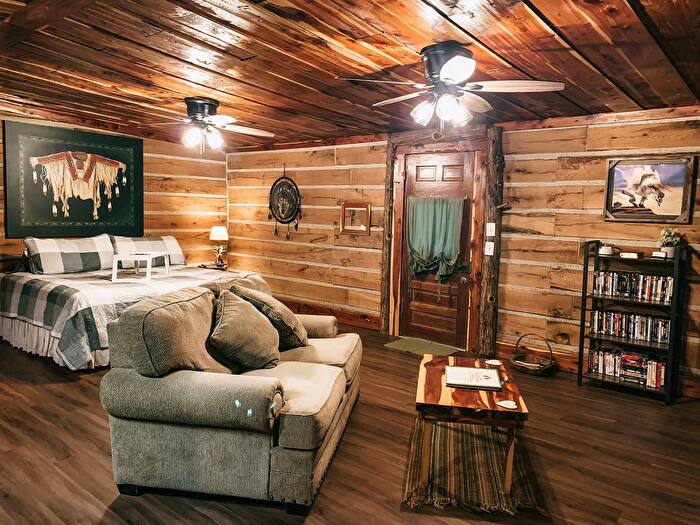 Lake Murray Floating Cabins
Are you looking for a one-of-a-kind experience? Plan a stay at the Lake Murray Floating Cabins near Ardmore. These cabins book fast, so plan your trip well ahead of your visit! They can host a romantic stay for two or a large family get-together for 18! While at Lake Murray, check out Tucker Tower for a history lesson about the area.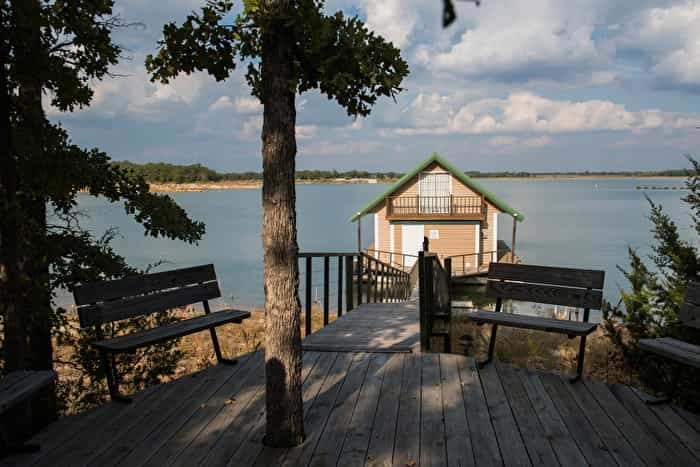 Allie B. Country Getaway
Looking for some other options in Chickasaw Country? Check out Allie B. Country Getaway near Ringling. This cabin sleeps seven people and is the perfect example of a hidden gem! You can bring your own ATV's and horses to explore the property's 1,200 acres.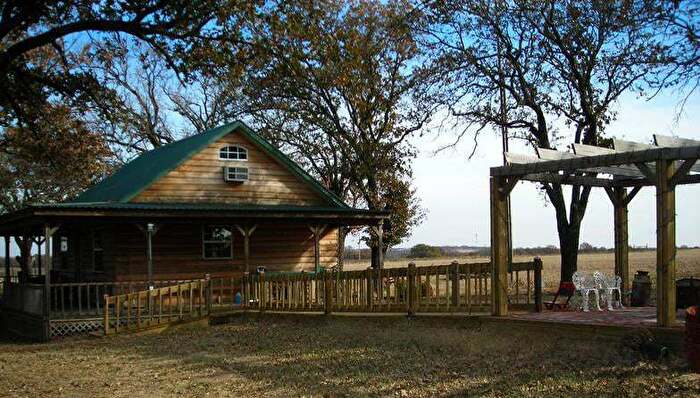 For more cabin ideas, visit our cabin directory.
Get cozy and relax at one of the many cabins available in south-central Oklahoma. While you visit, remember to use #VisitChickasaw on social media so we can join in on the fun! 
More Cozy Places to Book for Your Trip