Image
Image
Image
Image
Explore Art Galleries in Chickasaw Country
Enjoy the finer things in life while exploring a Chickasaw Country art gallery. Whether you're a practicing Picasso or an art connoisseur, south-central Oklahoma is home to some of state's premiere art galleries.
Chickasaw Nation Tourism Centers
On your next trip through Chickasaw Country, stop and enjoy the artwork at a Chickasaw Nation Tourism Center. Not only are they a great place to welcome visitors to the region and speak with local travel experts, the tourism centers have beautiful artwork made by Chickasaw and other First American artists on display that rotate throughout the year.
 
Garis Gallery of the American West
Located inside the Chisholm Trail Heritage Center in Duncan, the Garis Gallery of the American West is one of the finest Western and First American art galleries in the state. Walking through the gallery is like taking a trip back in time to the old west. The gallery houses paintings and sculptures from regional and local artists, as well as artwork by legendary cowboy artists George Catlin, Frederic Remington, Charles Russell and Allan Houser.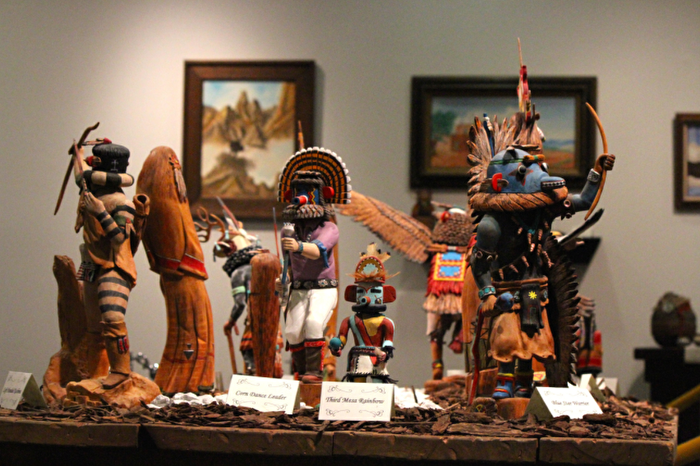 The Vault Art Space and Gathering Place
Nestled in downtown Pauls Valley, The Vault Art Space and Gathering Place always has a new and exciting exhibit on display. Each exhibit lasts about a month and ranges in a variety of sculptures, ceramics and paintings ranging from traditional to abstract styles. When visitors aren't browsing the gallery, they have the opportunity to create their own masterpiece at one of The Vault's artist-led workshops and demonstrations. The gallery can also be turned into a private venue for meetings, small performances, wedding receptions and showers. The alley outside of the gallery is adorned with The Butterfly Mandala, a mural by Oklahoma artist Rick Sinnett and the perfect photo stop.
 
Chokma'si Gallery
The Chokma'si Gallery, located within the Chickasaw Nation Arts and Humanities building in downtown Ada, houses authentic works handcrafted by renowned Chickasaw artists and holds true to the meaning of Chokma'si, which translates to "beautiful." The Chokma'si Gallery also offers art lovers opportunities to learn about Chickasaw art and its evolution through workshops as well as other classes like acting, photography, playwriting and creative writing.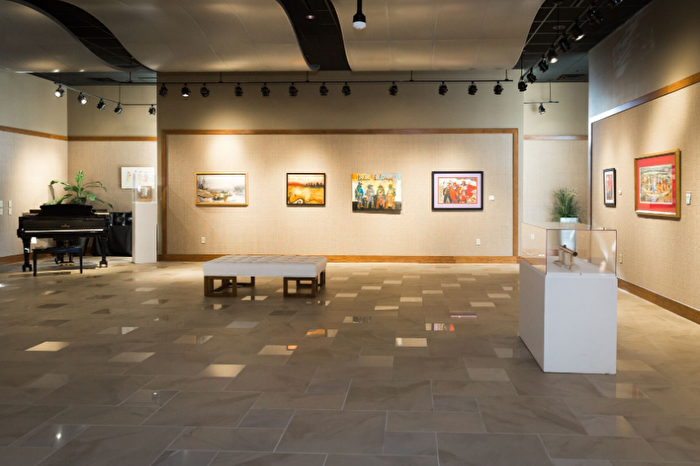 Ready to take a tour of some of Chickasaw Country's art galleries? Don't forget to share your photos with us from the journey by using #VisitChickasaw for the chance to be featured on our social channels.
Find More Ways to Explore Art in Chickasaw Country