Image
Image
Image
Image
Dining: No Gambling on this Food!
If you ask a Chickasaw Country local about their favorite places to eat, you may hear the names of the restaurants in area casinos.
While they may be known for their gaming floors, slot machines, golf courses or pools, casinos are also great dining spots with options on types of cuisines and speed of food service. You can have it all under one roof!
Chisholm Trail Casino – Duncan, OK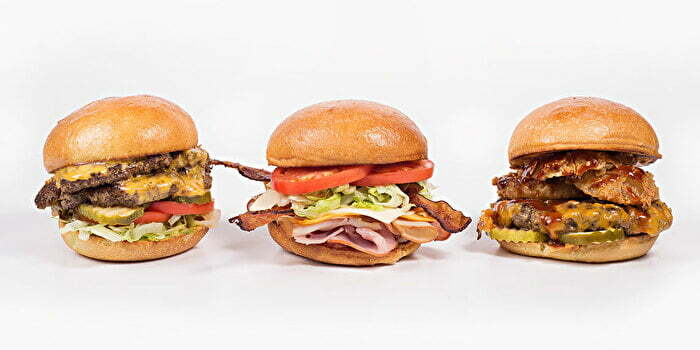 Aces Sports Grill – Grab a salad, sandwich, burger or quesadilla at Aces Sports Grill. This full-service restaurant is open seven days a week.
Newcastle Casino – Newcastle, OK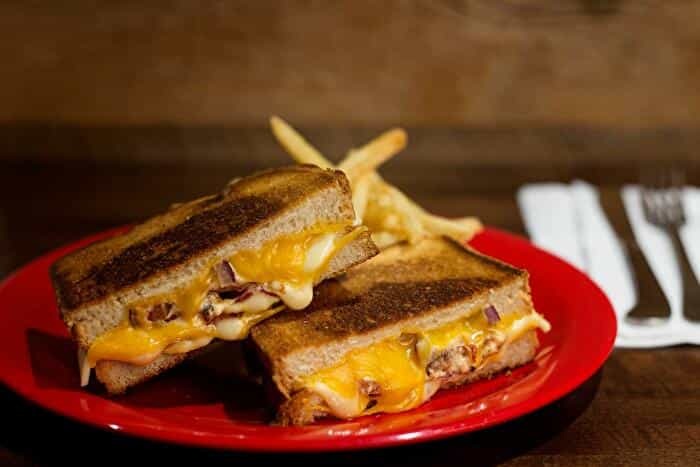 Kitchen 44 – Enjoy country classics like burgers, chicken fried steak and breakfast at Kitchen 44 all day long. Order at the counter and grab a seat in one of the rustic reclaimed wood booths for a nice breather from the action on the casino floor. And do not forget their signature 44 Sauce!
Front Row Sports Bar – Grab a hand-crafted cocktail or a cold beer with an order of pub-style nachos, pizza, hot dogs or wings at Front Row Sports Bar surrounded by 11 flat-screen TVs.
Riverwind Casino – Norman, OK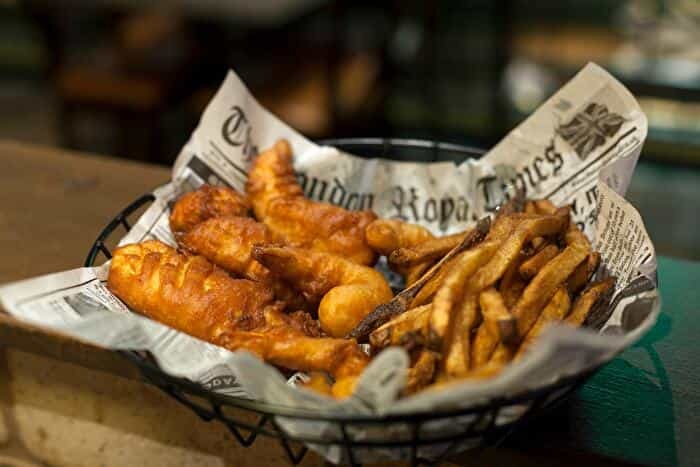 Chip 'N Ales – Located inside Riverwind Casino, this eatery is known for delicious dining with an authentic English flavor. The pub boasts a fun, friendly atmosphere enhanced with rich wood textures, stained glass and English-style embellishments. Be sure to try one of their popular menu items like the Chicken Pot Pie, Codfather or Irish Nachos. 
The River Buffet – If you are looking for a place with options, River Buffet is where it's at! River Buffet serves American classics, Italian, Mexican, salads, all-you-can-eat seafood options and so much more.
The Artesian Hotel, Casino & Spa – Sulphur, OK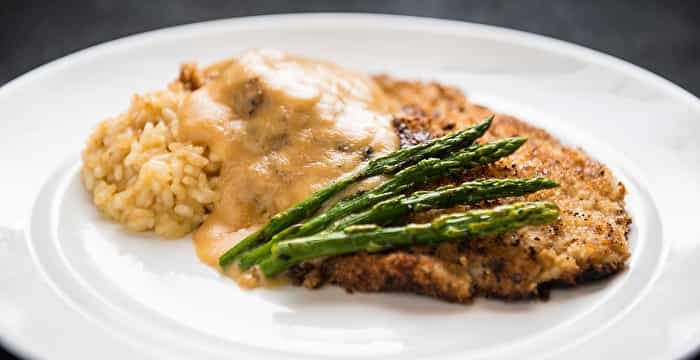 The Springs at the Artesian - Springs at The Artesian brings you delicious breakfast, lunch and dinner dishes, as well as any cravings in between. It's a fine-dining experience, with high-end, homestyle-inspired fare in generous portions. Springs prides itself on a unique menu approach specializing in southern-style "favorites of old with a new twist". 
Bedré Cafe – When you think of Bedré Cafe, think old-fashioned malt shop. Serving fresh-made deli sandwiches and wraps along with hand-dipped ice cream cones, sundaes, shakes and smoothies, this fun, throwback is sure to make you smile.
The Riverstar Casino – Terral, OK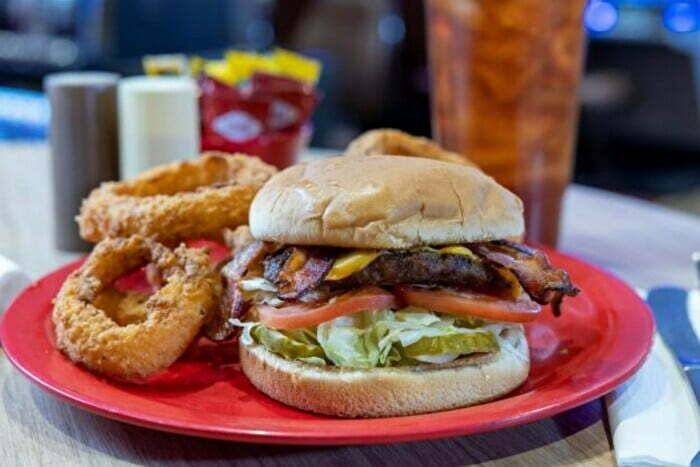 Kitchen 81 - A taste of home right in the middle of the action, Kitchen 81 serves up all your favorites: hot, fresh and seriously satisfying. All that wild winning will work up a heck of an appetite, and we've got just the thing to hit the spot with burgers, dogs, homestyle dinners and salads.
WinStar World Casino and Resort – Thackerville, OK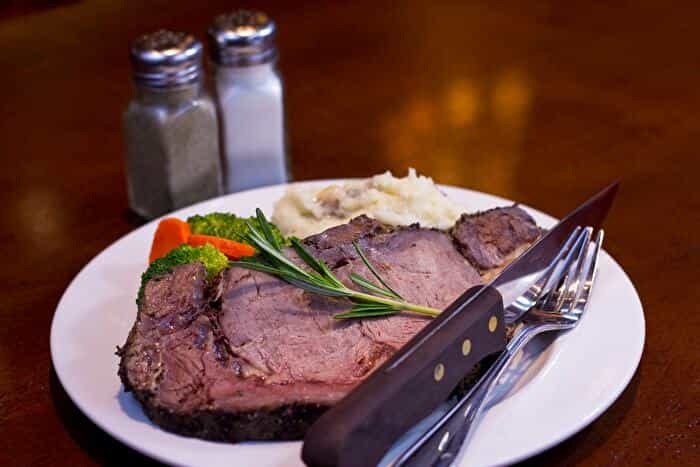 Kirby's Prime Steakhouse – Kirby's Prime Steakhouse is a fine-dining favorite with Oklahoma and Texas roots. This luxury restaurant goes above and beyond the expected with its classic steaks as well as its personal touch – like the personal attention, you'll receive from our expert sommelier and thorough offering of wines and drinks. Kirby's Prime Steakhouse menu includes favorites such as Prime "Cowboy Cut" Ribeye, Kirby's Fried Asparagus and Lobster Mac N Cheese.
Gran Via Buffet – Experience grandiose dining at Gran Via Buffet! Gran Via Buffet is a 500-seat buffet located in between the Madrid and London Gaming Plazas of WinStar World Casino and Resort. Gran Via boasts seven live-action cooking stations with an array of more than 200 selections of foods from around the world. The culinary brigade consists of expert chefs from Italy, Vietnam, Mexico and the United States, who showcase their creative repertoire utilizing fresh world-class ingredients.
Dallas Cowboys Bar & Grill – Dallas Cowboys Bar & Grill is a one-of-a-kind fully immersive fan experience, situated square in the action of the country's biggest casino. With a unique, chef-inspired menu, craft cocktails and wall-to-wall LED screens, this full-service sports bar and grill brings the spirit of the Dallas Cowboys to WinStar World Casino & Resort for the perfect game-day destination.
Eat Your Way Through Chickasaw Country