Image
Image
Image
Image
3 Best Fall Hikes in south-central Oklahoma
A soft morning fog crawls through the valleys as you lace up your hiking boots at the trailhead. The late autumn chill calls for a light jacket and a steaming mug of coffee.  Morning light brings an explosion of bright yellows and deep auburns dotting the rolling landscape. Just outside your back door, among the hills of the oldest mountain formation from the Appalachians to the Rockies, you'll find both a refreshing and exhilarating experience with these classic autumn hiking trails in Chickasaw Country.
Beginner / Moderate
Among the historic Chickasaw National Recreation Area (CNRA), you'll find yourself at the magical crossroads of eastern forest and western prairie. With more than 30 miles of trails across the grounds, you can choose the level of difficulty best for you. Roaming bison, scurrying beavers and a variety of birds and fish will surely make this hike one to remember.
(PRO TIP) For a quick trip, take the Bromide Hill trail, a 2.4-mile out-and-back moderate hike that will reward you with an unforgettable view of the CNRA and the historic town of Sulphur down below.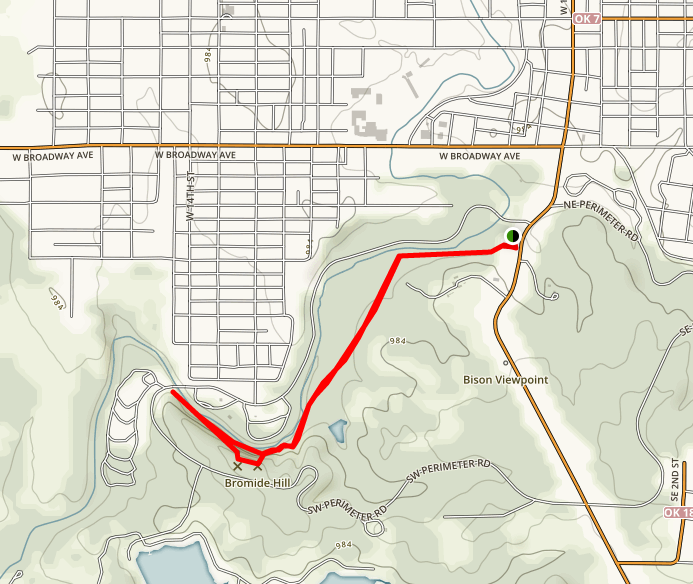 Beginner
Located in Oklahoma's oldest state park, bring your dog and hit the trail around more than 12,500 acres of the pristine waters of Lake Murray. The systems combine for more than 30 miles of walkable trails that provide stunning views of the lake and surrounding environment.
(PRO TIP) The North Andarche trail is a simple, 6.2-mile out-and-back that hugs the northwest banks of Lake Murray through heavily wooded areas and across multiple footbridges.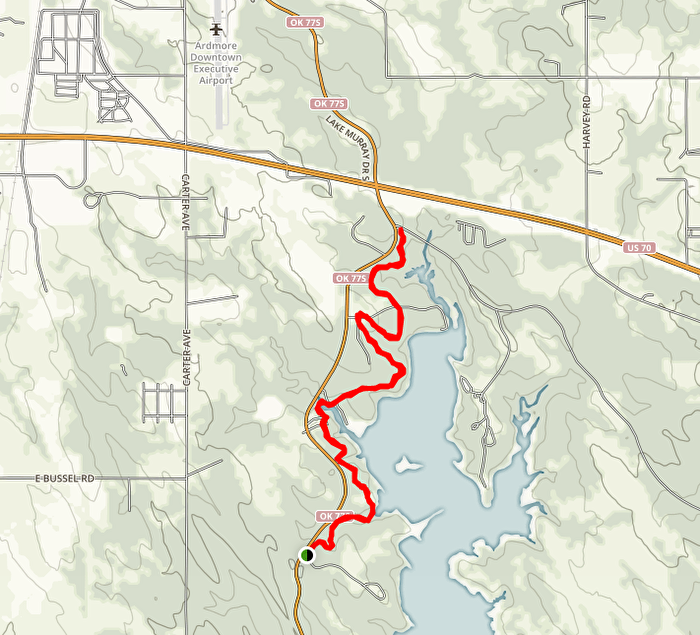 Moderate
Enjoy views of Chickasaw Country's most recognizable and photographed natural land feature on the 3.5-mile loop around Turner Falls Park. You'll enjoy exploring the many caves and tremendous views of the surrounding vistas along this hike. Pack extra water and make sure you properly stretch because you'll gain more than 400 feet of elevation along this trail.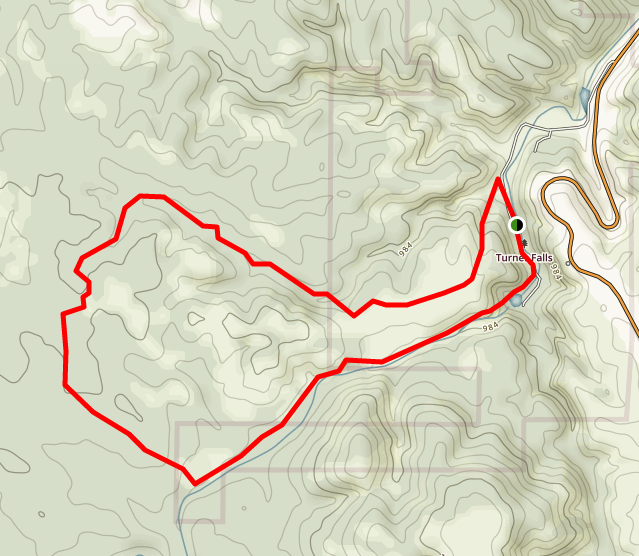 Whether you're looking to blaze a new trail or go on a stroll through the park, Chickasaw Country has several options.
Tag us in your photos by using the hashtag #VisitChickasaw on Facebook and Instagram.